City of London Office Space Guide
Working in the City of London?
The City of London has long since established itself as the financial capital of Europe, home to many of the world's largest banks, insurance companies and financial sector businesses. Hundreds of thousands of professionals commute to and from the glass filled skyscrapers that dominate the local skyline, surrounded by properties steeped in history and tradition. The wide range of facilities and amenities available for businesses mean that office space in the City of London is popular with all business types and sizes. The area covers locations such as Bank, Liverpool Street, Moorgate, Monument, St. Paul's, Cannon Street, Blackfriars, Farringdon, Clerkenwell, Aldgate, Tower Hill and Fenchurch Street.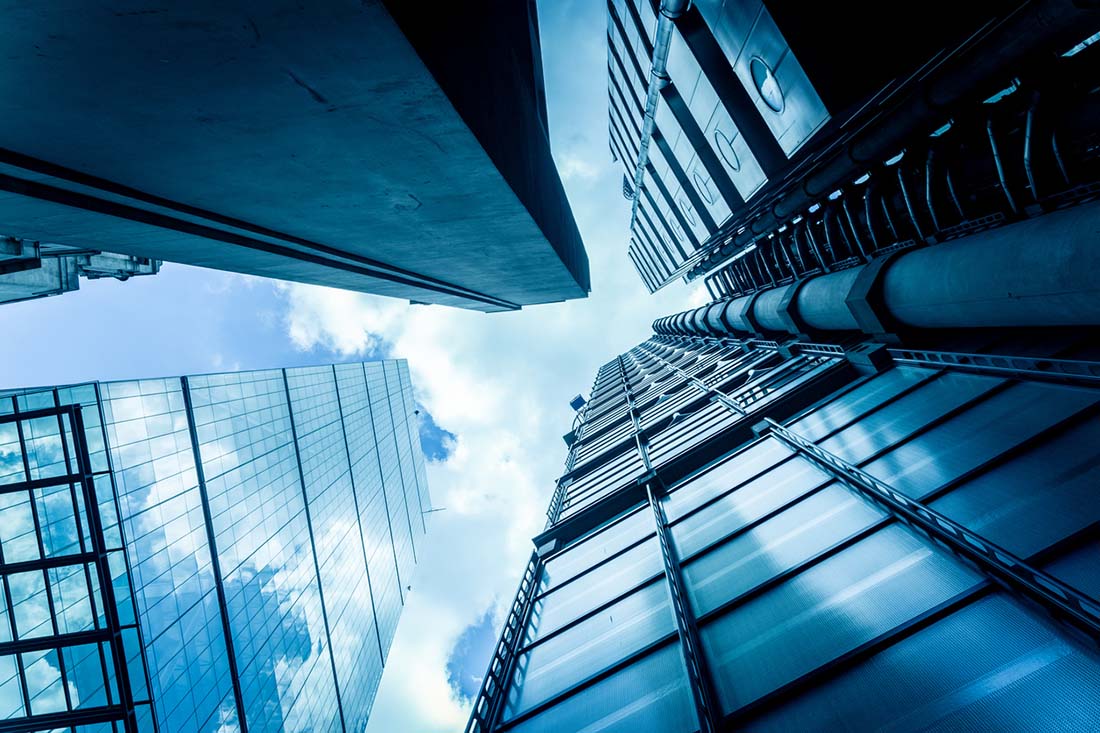 Average price ranges for City of London offices
Wherever you are thinking of moving offices to in the City of London it helps to get an initial idea of office rental costs. The table below offers a brief overview of potential prices you'll need to pay each month:
| | |
| --- | --- |
| Type | Average Price per workstation |
| Hot Desk | £200-£300 |
| Dedicated Desk | £325-£550 |
| Private Office | £400-£1,000 |
Price comparison for neighbouring areas
Companies who are located in surrounding areas typically have to pay rates similar to the below:
| | | | |
| --- | --- | --- | --- |
| Area | Hot Desk | Fixed Desk | Private Office |
| London Bridge | £250-£350 | £350-£500 | £400-£900 |
| Clerkenwell | £200-£300 | £300-£400 | £400-£800 |
| Farringdon | £200-£300 | £300-£400 | £450-£800 |
| Old Street | £150-£300 | £250-£450 | £350-£750 |
| Whitechapel | £200-£300 | £300-£450 | £350-£650 |
| Covent Garden | £200-£280 | £300-£450 | £500-£850 |
*Guide prices per person per month, excl. vat.
Offices to rent in the City of London
Obtaining an EC postcode brings with it access to the heart of London's financial district. The interconnected nature of the layout makes it easy to move from one place to the next, which is one of the reasons why a number of companies position their offices throughout the City of London.
Companies working in the finance and insurance sectors often look towards the City of London for office space due to its proximity to similar businesses. Competitors are often found close by to each other which creates a healthy rivalry that intensifies the need to remain one-step ahead wherever possible.
There is a good mixture of serviced and leased office space in the EC district, the size of which can vary depending on their locations. There are grand architectural pieces like The Bank of England and the London Stock Exchange sitting nearby to the modern designs of Lloyds of London, as well of course as one of London's most recognisable landmark buildings, The Gherkin. Many of the side streets play home to smaller trading and commodity companies and there are countless banks from the UK and abroad found behind the stunning glass structures that are seen everywhere.
Office rental costs in the City of London will vary depending on many factors, such as the size, style of space and length of term. Serviced offices provide a more flexible solution, with furnished offices and all-inclusive costs, while leases offer a more traditional, longer term option. Businesses that lease tend to remain in the City of London once they have moved there, so serviced office availability is usually the best entry point for newcomers.
What type of businesses set-up in the City of London?
The City of London is seen by many as the business capital of not only the UK but also of Europe. It is the beating heart of the financial sector in Britain and you will find headquarters and corporate offices of some the biggest names in banking, insurance and, of course, the Stock Exchange.
Conducting business in the area is made easier by the interconnectivity of the road system which brings together both domestic and international businesses. With so many rail and underground stations nearby, companies of all sizes are fully supported the whole year round.
Some of the biggest companies situated in the City of London include:
Lloyds Bank
Deutsche Bank
Bloomberg
Deloitte
Goldman Sachs
Facilities in The City of London
Ensuring you have the right facilities to support your business will prove crucial to its long-term success, and the breadth and range available in the City of London is near-unbeatable.
Where can we have a business lunch?
New businesses setting up in the City of London will soon discover there is a fantastic selection of restaurants and eateries to choose from to entertain business clients.
As the name depicts, Angler serves up delicious seafood dishes and is also Michelin star rated. Mangio is an Italian restaurant that comes highly recommended for its fresh, handmade meals. Humble Grape on Fleet Street is renowned for its unfussy but perfectly cooked British cuisine, while Omnino Leadenhall offers South American-influenced dishes. Asian cuisine is also easy to find, with MBER one of the standout restaurants in the area.
Where can we network with local businesses?
The foundation of any successful business is derived from the formation of new commercial relationships. One of the first things business owners will look to do in the City of London is to find organisations and places to network.
Women in Business Network bring together professional business women with their monthly meet-ups in St Pauls. The Peal Networking Club takes place once a month in Moorgate and requires no join-up or annual fees, while the Athena Network is another female-led business networking group that is held monthly on Foster Lane.
Where can my employees be healthy?
The stresses and strains of working in a big city mean that employees need to find ways to keep themselves healthy and energised. There are gyms galore in the City of London, with everything from PureGym and Virgin Active, to Gymbox and Nuffield Health Fitness.
Other ways to keep fit include spin classes at Boom Cycle, which will get the blood pumping in the legs. GO Mammoth lets workers punch out their stress with regular boxing classes, while Pilates is available at Ten, or they can get in a serious workout at CrossFit Aldgate.
Where can my employees have fun?
One of the best benefits of working in the City of London is that almost every type of entertainment imaginable is only ever a stone's throw away. No part of London would be complete without traditional pubs for after work drinks like The Counting House. For something a little different workers can pop along to Black Rock – a whisky bar where drinks are served up on a 185-year -old tree.
Smithfield Market is always a great place to visit for something to eat and drink, and there are a long list of museums nearby including the Museum of London, while the Barbican has a huge range of activities going on almost every night of the week. The West End is also only a short tube ride away which offers even more things to do after work.
History of the City of London
Almost 2,000 years of history can be found almost everywhere you look in the City of London. From the invasion of the Romans who named the region Londinium, to its modern stature as one of the most important commercial centres in the world, its lifespan has been nothing short of eventful. Inside The Square Mile, or The City, the rich history lies underneath many of the modern buildings now standing there. The City of London has long since attracted the wealthy and influential, be it monarchs and political leaders, to the rich and powerful who have continued to shape and lead the country's capital.
City of London transport
The City of London is set up perfectly to welcome in the many thousands of professionals who ply their trade there every day. Liverpool Street, Cannon Street, Blackfriars and Fenchurch Street are all connected to British Rail, enabling those living outside of the central zones to commute without hassle. Underground stations are found throughout the EC district, making it easy to connect with other areas of London.
The route towards Gatwick airport is relatively straightforward, only taking approximately 75 minutes to arrive at from the City of London. Heathrow is even closer, with the airport reachable in just under an hour by road.
Only 2.5 miles away is London St. Pancras, making it easy for international travellers to travel to and from the centre of London. For those journeying to, or from, Stratford international, the route takes around 30 minutes.
Looking for office space in the City of London?
If you're searching for serviced office space in the City of London, get in touch with the Prime Office Search team today. We'll take the time to listen to your business requirements and use our in-depth industry knowledge to help you find the perfect workspace for your business.
Alternatively, you can browse our available offices to rent in the City of London online.
Enquire Now
Featured offices in the City of London
No properties exist for this criteria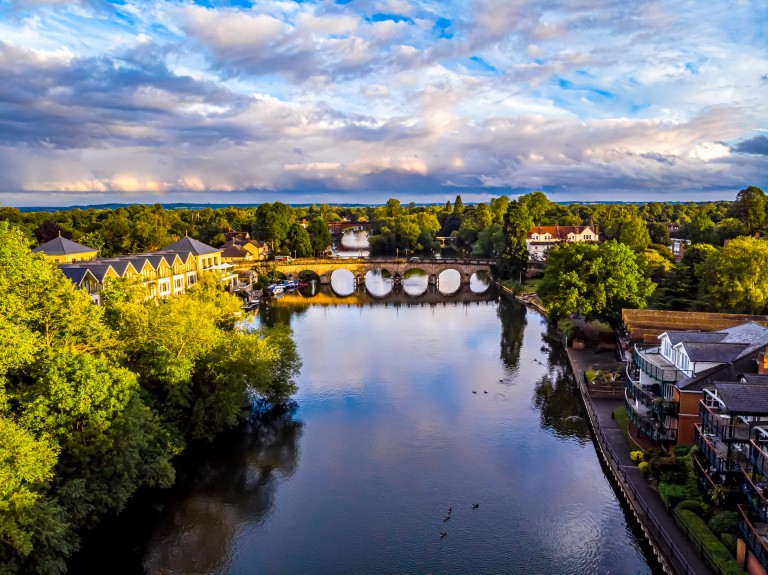 Posted on September 21 2021
What Are The Benefits Of Renting Serviced Office Space in Maidenhead?
Are you thinking about renting serviced office space? Are you having a hard time deciding where to set up shop? Whilst Maidenhead may not have...
Read More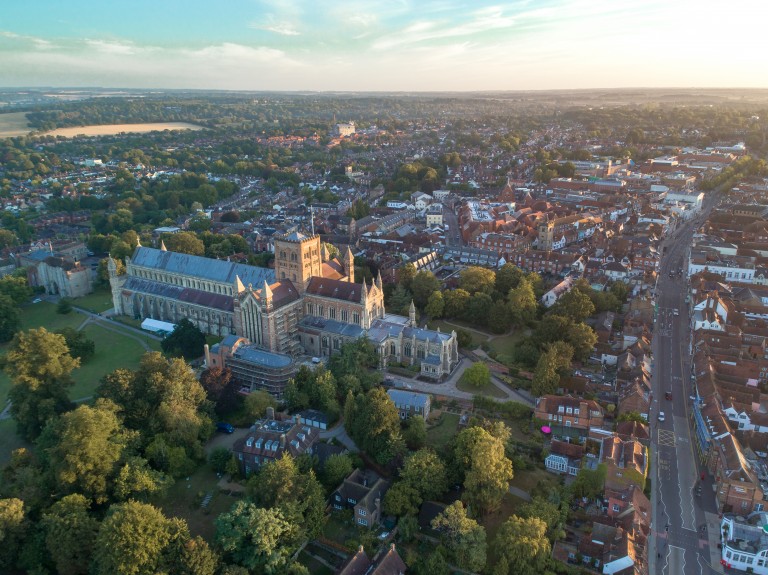 Posted on September 21 2021
Serviced Offices in St Albans: A Commuter Town With Roman Roots
Are you looking to rent a serviced office space close to London? Somewhere with excellent transport links and modern amenities? Look no further...
Read More