Office Space in the City of London
History of the City of London
Almost 2,000 years of history can be found almost everywhere you look in the City of London. From the invasion of the Romans who named the region Londinium, to its modern stature as one of the most important commercial centres in the world, its lifespan has been nothing short of eventful. Inside The Square Mile, or The City, the rich history lies underneath many of the modern buildings now standing there. The City of London has long since attracted the wealthy and influential, be it monarchs and political leaders, to the rich and powerful who have continued to shape and lead the country's capital.
Overview of the City of London
The City of London has long since established itself as the financial capital of Europe, home to many of the world's largest banks, insurance companies and financial sector businesses. Hundreds of thousands of professionals commute to and from the glass filled skyscrapers that dominate the local skyline. The area covers locations such as Bank, Liverpool Street, Moorgate, Monument, Cannon Street, Blackfriars, Farringdon, Clerkenwell, Aldgate, Tower Hill and Fenchurch Street.
Offices to Rent in the City of London
Obtaining an EC postcode brings with it access to the heart of London's financial district. The interconnected nature of the layout makes it easy to move from one place to the next, which is why a number of companies position their offices through the City of London.
Companies working in the finance and insurance sectors often look towards the City of London for office space due to its proximity to similar businesses. Competitors are often found close by to each other which creates a healthy rivalry that intensifies the need to remain one-step ahead wherever possible.
There is a good mixture of serviced and leased office space in the EC district, the size of which can vary depending on their locations. There are grand architectural pieces like The Bank of England and the London Stock Exchange sitting nearby to the modern designs of Lloyds of London. Many of the side streets play home to smaller trading and commodity companies and there are countless banks from the UK and abroad found behind the stunning glass structures that are seen everywhere.
Office rental costs in the City of London will vary depending on the scale of requirement and the type of rental the company is looking for. Serviced offices provide a more flexible solution for growing businesses, with furnished offices and all-inclusive costs, while leases offer a longer term option. Businesses that lease tend to remain in the City of London once they have moved there, so serviced office availability is usually the best entry point for newcomers.
Facilities in the City of London
With such a dense professional population working in the City of London, it makes sense there are a great selection of bars and restaurants in the area. Local pubs welcome workers looking to let their hair down at the end of a long day, along with a number of cocktail and wine bars that create a more upmarket atmosphere and provide a great place to entertain new and existing clients.
The City plays host to a fantastic range of international cuisines, from bistros and pop-ups, to Michelin star and high-end restaurants. Irrespective of the budget there is something for everyone working in the area. There are plenty of gyms that are open long hours which enables workers to let off steam and keep in good condition for a long week at the office. One New Change features 560,000 square feet of office and retail space, and for a more hands-on approach, local markets such as Billingsgate and Smithfields always prove to be popular haunts during lunch time and after work.
The City of London Transport
The City of London is set up perfectly to welcome in the many thousands of professionals who ply their trade there every day. Liverpool Street, Cannon Street, Blackfriars and Fenchurch Street are all connected to British Rail, enabling those living outside of the central zones to commute without hassle. Underground stations are found throughout the EC district, making it easy to connect with other areas of London. Buses and black cabs also populate the roads in high numbers, providing an alternative mode of transport for those who do not use trains.
As with many areas of central London the roads tend to be slow moving and congested, which makes travelling by car time consuming. The congestion charge fee is also in effect during peak hours and street parking is difficult to come by, due to the many double lines in place that are there to promote a faster flow of traffic. However, there are number of garages in The Square Mile , such as Smithfield's, Thanks Exchange, London Wall, Billingsgate and a small handful of others.
Featured offices in the City of London
No properties exist for this criteria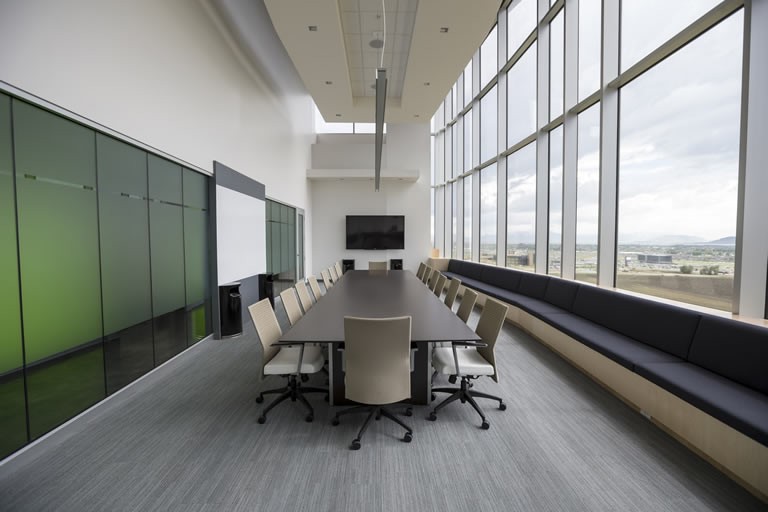 Posted on November 29 2018
Are Serviced Offices More Expensive Than Leased Office Space?
When researching the pros and cons of moving into a serviced office you will naturally compare it to leasing a standard office. It is tempting to...
Read More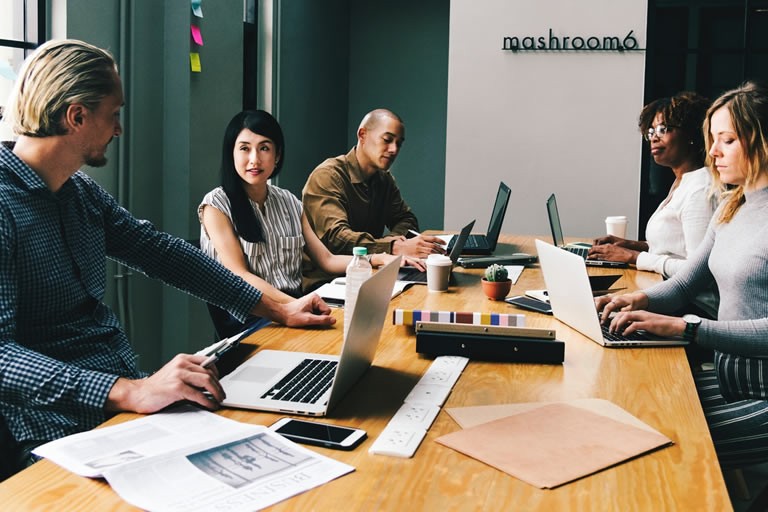 Posted on November 29 2018
What's included in Serviced Office Costs?
Leasing and purchasing costs for a new or existing business can quickly become hard to manage. Serviced offices provide the perfect alternative as...
Read More