Office Space in Shoreditch
History of Shoreditch
Originally part of Middlesex, it wasn't until the late 19th century that Shoreditch officially became part of London. The church remained its focal part for years and even appears in the traditional Oranges and Lemons nursery rhyme. Shoreditch grew into one of London's main entertainment hubs in the early 20 century featuring theatres that would even rival that of the West End.
After experiencing heavy shelling during the Second World War, the area was slowly regenerated and in the 90s started to become a key area once again for the creative industries, welcoming a growing number of marketing, PR, music and film companies. The rise of technology during the same period has seen Old Street nicknamed Silicon Roundabout due it now being London's tech hub, an industry that looks set to continue spreading throughout the area and beyond as we move into the future.
Overview of Shoreditch
The location of Shoreditch and Old Street is one of the main reasons why it has become central to the tech and fintech industries in the UK. The rise of the dot.com bubble brought with it a number of companies from the digital, IT, media and creative sectors looking for good office space at affordable prices positioned not too far from the City Of London.
London's Tech City is now one of the most vibrant technology hubs in the world. The opportunity to secure investment is made easier by the proximity of the financial sector less than a mile away, along with strong transport links across the city and to the main airports in London.
Offices to Rent in Shoreditch
Compared to many areas of the city, both Shoreditch and Old Street remain some of the most cost effective areas to rent office space in London. Much of the existing office stock in the area has been redeveloped over the past 20 years to accommodate the arrival of businesses into the area. This includes a large number of industrial units, serviced offices, coworking spaces and purpose built loft-style spaces. 19th century warehouses provide a unique atmosphere that has attracted many creative and media companies to take up the converted office spaces.
As with many areas of London, serviced office space is always helpful for start-ups looking to gain a foothold in Shoreditch or Old Street, as well as offering an ideal solution for growing businesses with a need for flexibility. The required infrastructure is already in place which keeps initial expenditure to a minimum, and with flexible contracts, firms have the option to expand at any point without restricting their growth potential.
Prices vary depending on the size of the office and amount of people who require access to the facilities. Office spaces are available in local areas such as Hoxton Square, Old Street, Shoreditch High Street, Worship Street and Rivington Street.
Coworking or shared working spaces also provide a cost effective alternative for freelancers and small start-ups working to smaller budgets. Bonhill Street, Commercial Street and Corsham Street are good starting points for anyone interested in investigating this option. The cost of memberships for desk space are very competitive compared to a serviced office, the environment can often lead to fantastic opportunities for networking and collaboration and they are available on monthly contracts.
Facilities in Shoreditch
For some years Shoreditch and Old Street has been renowned for its nightlife. Finding a good place to relax in after work is easy to do, with a number of trendy bars attracting a young and vibrant crowd. From cocktails and wine bars to traditional pubs and spirit bars, there is a great selection available for local professionals looking to let their hair down, or to entertain visiting clients.
The same can be said about nearby restaurants which offer a broad palette of delicacies from around the world. Shoreditch is very much a cultural melting pot and this is reflected in the food and drink in the area. There are a many gyms in the area for any local workers who want to maintain a healthy regime, and while the location isn't renowned for its shopping facilities, travelling to the centre of the city only takes 20 minutes on the underground.
Shoreditch Transport
Getting to and from Shoreditch and Old Street is easy by underground or over ground train. Shoreditch High Street travels along the Great Northern Line, while nearby Moorgate connects workers with British Rail, along with northern, circle and metropolitan and Hammersmith and City Lines. Liverpool Street Station is also a short 10-15 minute walk from the area, with connects to the central line and a host of other National Rail services. Traffic is fluid in the area thanks to the large roundabout at Old Street, although on-street parking can prove more difficult. There are a few off street options available, including Theseus Walk, London Great Eastern Street, Ely's Yard Car Park and Finsbury Square.
Featured offices in Shoreditch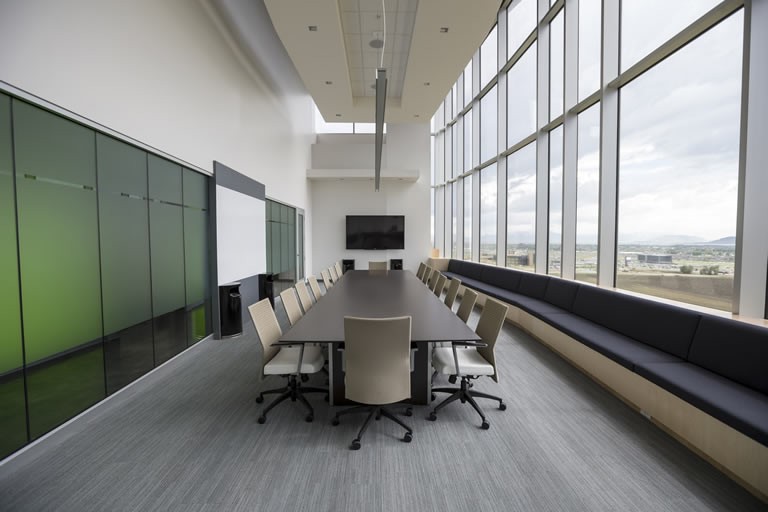 Posted on November 29 2018
Are Serviced Offices More Expensive Than Leased Office Space?
When researching the pros and cons of moving into a serviced office you will naturally compare it to leasing a standard office. It is tempting to...
Read More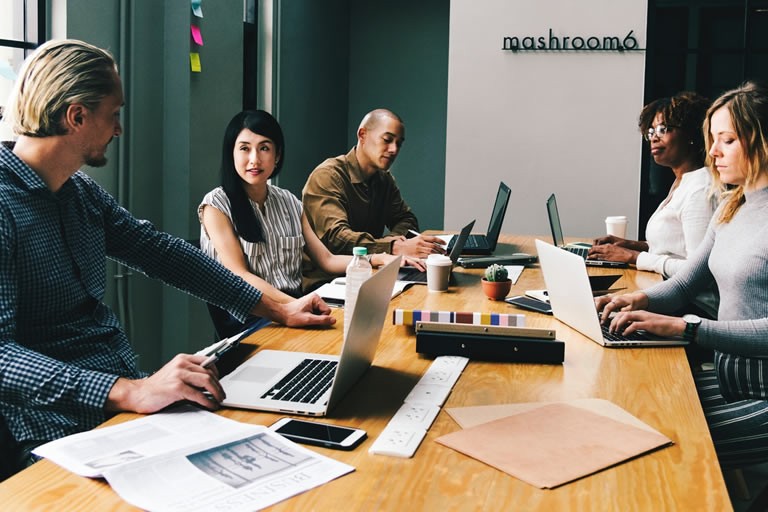 Posted on November 29 2018
What's included in Serviced Office Costs?
Leasing and purchasing costs for a new or existing business can quickly become hard to manage. Serviced offices provide the perfect alternative as...
Read More