Shoreditch Office Space Guide
Working in Shoreditch
The location of Shoreditch and Old Street is one of the main reasons why it has become central to the tech and fintech industries in the UK. The rise of the dot.com bubble brought with it a multitude of companies from the digital, IT, media and creative sectors looking for good office space at affordable prices positioned not too far from the City Of London.
London's Tech City is now one of the most vibrant technology hubs in the world. The opportunity to secure investment is made easier by the proximity of the financial sector less than a mile away, along with strong transport links across the city and to the main airports in London. The wide range of available office spaces in Shoreditch also makes it easy for businesses to set-up here, whether they're a small start-up, medium-sized business or large national organisation.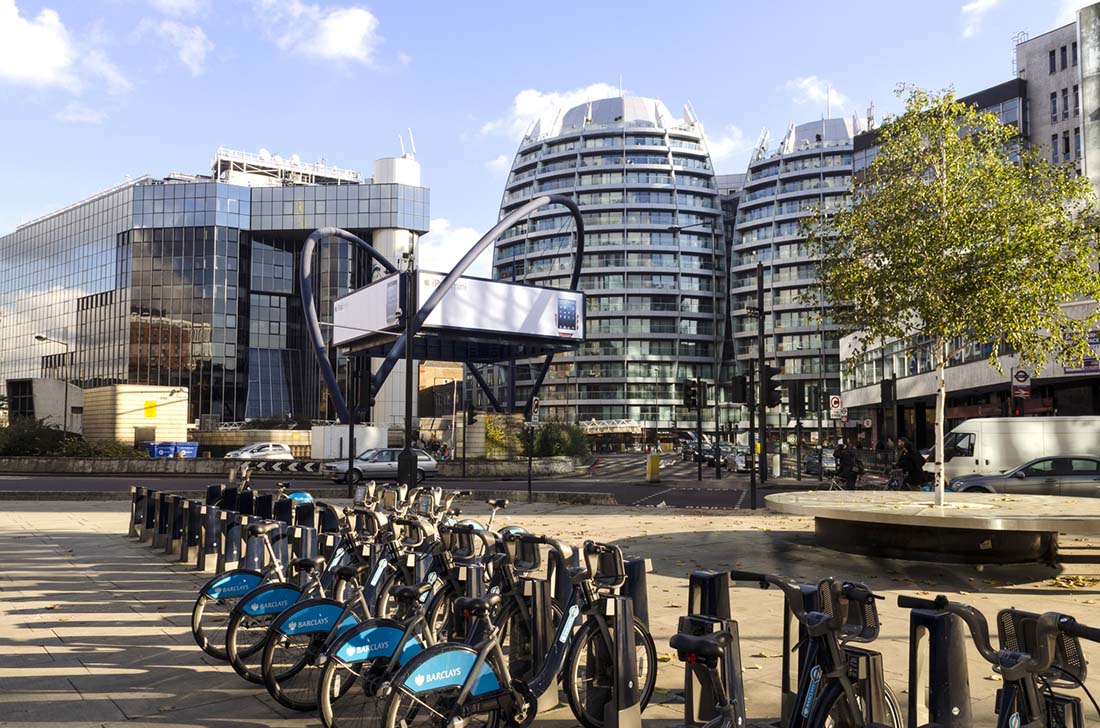 Average price ranges for Shoreditch offices
The table below gives you a general idea of the prices you will expect to pay when setting up a new business in Shoreditch:
| | |
| --- | --- |
| | Average price per workstation |
| Hot Desk | £250-£300 |
| Dedicated Desk | £350-£400 |
| Private Office | £350-£800 |
*Guide prices per person per month, excl. vat.
Price comparison for neighbouring areas
Moving into Shoreditch keeps you closely connected to central London in one of the most sought after business locations in the city. Here is what others will be expected to pay in neighbouring areas:
| | | | |
| --- | --- | --- | --- |
| | Hot Desk | Fixed Desk | Private Office |
| Farringdon | £200-£300 | £300-£400 | £450-£800 |
| Clerkenwell | £200-£300 | £300-£400 | £400-£800 |
| City of London | £200-£300 | £325-£550 | £400-£1,000 |
| Whitechapel | £200-£300 | £300-£450 | £350-£650 |
| Hackney | £150-£250 | £200-£350 | £250-£400 |
| Islington | £200-£350 | £300-£450 | £400-£650 |
*Guide prices per person per month, excl. vat.
Offices to Rent in Shoreditch
Despite its rise in demand over the past decade, both Shoreditch and Old Street, compared to many areas in the City, remains a competitively priced location to rent office space in London. Much of the existing office stock has been redeveloped over the past 20 years to accommodate the arrival of businesses into the area. This includes a large number of industrial units, serviced offices, co-working spaces and purpose built loft-style spaces. 19th century warehouses provide a unique atmosphere, with exposed brick wall and ceilings, as well as favourable ceiling heights, that has attracted many creative and media companies.
As with many areas of London, serviced offices in Shoreditch and Old Street are always helpful for start-ups looking to gain a foothold in the area , as well as offering an ideal solution for growing businesses with a need for flexibility. The required infrastructure is already in place which keeps initial expenditure to a minimum, and with flexible contracts, firms have the option to expand at any point without restricting their growth potential.
Prices vary depending on the size of the office and amount of people who require access to the facilities. Office spaces are available in local areas such as Hoxton Square, Old Street, Shoreditch High Street, Worship Street and Rivington Street.
Coworking or shared working spaces also provide a cost effective alternative for freelancers and small start-ups working to smaller budgets. Bonhill Street, Commercial Street and Corsham Street are good starting points for anyone interested in investigating this option. The cost of memberships for desk space are very competitive compared to a serviced office and the environment can often lead to fantastic opportunities for networking and collaboration and they are available on monthly contracts.
What type of businesses set-up in Shoreditch?
Since the mid-90s, Shoreditch became one of the dominant creative hubs in London due to the many disused spaces and warehouses that were left vacant. Music, film, PR and artistic based companies have made it their home for almost two decades, making it a popular destination for younger professionals.
Old Street, which sits on the edge of Moorgate and Liverpool Street, has remained at the centre of the tech revolution in the UK and has long been dubbed Silicon Roundabout or Tech City. A number of established digital and IT start-ups call Shoreditch their home as they can travel into the centre of London quickly, while also being able to work with investors in the nearby financial district.
Notable businesses located in Shoreditch currently include:
Google
Amazon
Microsoft
Intel
Cisco
Facilities in Shoreditch
Sandwiched in-between Farringdon and the centre of the UK's financial district, Shoreditch has a wonderful range of facilities available for businesses to utilise.
Where can we have a business lunch?
Of course, any business district wouldn't be complete without a great range of places to host important client meetings and Shoreditch doesn't disappoint on that front.
Dishoom's reputation has continued to grow over the years and with good reason. Their Shoreditch restaurant is always busy as they serve up mouth-watering Indian dishes. The Cove Club is seen as a cutting edge place to eat, while still offering wonderful, traditional food. The Jonas Family Project cook up a storm with their unbeatable steaks, while Nanashi Shoreditch provides customers with perfectly presented sushi and Japanese cuisine.
Where can we network with local businesses?
One of the best ways for new businesses to quickly find their feet in a new area is to connect with local business networking events. It immediately introduces your business to other companies and potentially creates new opportunities to help establish yourself in the area.
The Women in Business Network operate right across the capital and also hold monthly meetings in and around Shoreditch. Urbano Network hold events at the Courthouse Hotel and 4Networking regularly hold lunchtime networking events right across the year.
Where can my employees be healthy?
Keeping fit is a part of a growing number of people's lives and when moving your business to Shoreditch you want to ensure staff have facilities nearby to keep them fresh and stimulated for work. When it comes to gyms you'll find PureGym, Nuffield Health and Pure Fitness, all situated close by.
If anyone wants to try their hand at kickboxing or boxing, Paragon Gym comes highly recommended. Frame offers everything from yoga and Pilates, to fitness and dance classes. Psycle London is one of the best places in the capital to get on your bike and burn off some heavy calories.
Where can my employees have fun?
Shoreditch and Old Street are renowned for its buzzing nightlife, so there is never a shortage of options. Brick Lane is only a short walk away from Shoreditch, where you'll find a huge range of cool places to eat and drink such as Alcotraz Penitentiary cocktail bar and Blanchette Brick Lane, which serves up French food with an African twist. Brick Lane is also known for its trendy second hand shops, where you can pick up some amazing vintage pieces.
BoxPark in Shoreditch is a self-contained space to catch a bite to eat and a few drinks, while Beigel Bake is renowned for its delicious bagels right across London. Old Spitalfields Market is another must-see for local workers, and during spring and summer the Queen of Hoxton rooftop is one of the best places to be after work.
History of Shoreditch
Originally part of Middlesex, it wasn't until the late 19th century that Shoreditch officially became part of London. The church remained its focal part for years and even appears in the traditional Oranges and Lemons nursery rhyme. Shoreditch grew into one of London's main entertainment hubs in the early 20 century featuring theatres that would even rival that of the West End.
After experiencing heavy shelling during the Second World War, the area was slowly regenerated and in the 90s started to become a key area once again for the creative industries, welcoming a growing number of marketing, PR, music and film companies. The rise of technology during the same period has seen Old Street nicknamed Silicon Roundabout due it now being London's tech hub, an industry that looks set to continue spreading throughout the area and beyond as we move into the future.
Shoreditch Transport
Getting to and from Shoreditch and Old Street is easy by underground or over ground train. Shoreditch High Street travels along the Great Northern Line, while nearby Moorgate connects workers with British Rail, along with northern, circle and metropolitan and Hammersmith and City Lines. Liverpool Street Station is also a short 10-15 minute walk from the area, with connects to the central line and a host of other National Rail services.
The quickest route to Gatwick airport from Shoreditch will get visitors there in only 75 minutes, although it can take up to two hours depending on the time of day they travel. On the opposite side of London, Heathrow can be reached in just over an hour.
Stratford International rail station is only 30 minutes away, which provides a great connection point for business travellers arriving into, and leaving, Shoreditch. London St Pancras international is just as easy to access, taking an even quicker 20 minutes to reach.
Looking to rent office space in Shoreditch?
At Prime Office Search, we have a wide portfolio of flexible office spaces available including co-working, managed, virtual and serviced offices in Shoreditch. Browse our available offices to rent in Shoreditch online or call us on 08004337888 today.
Enquire Now
Featured offices in Shoreditch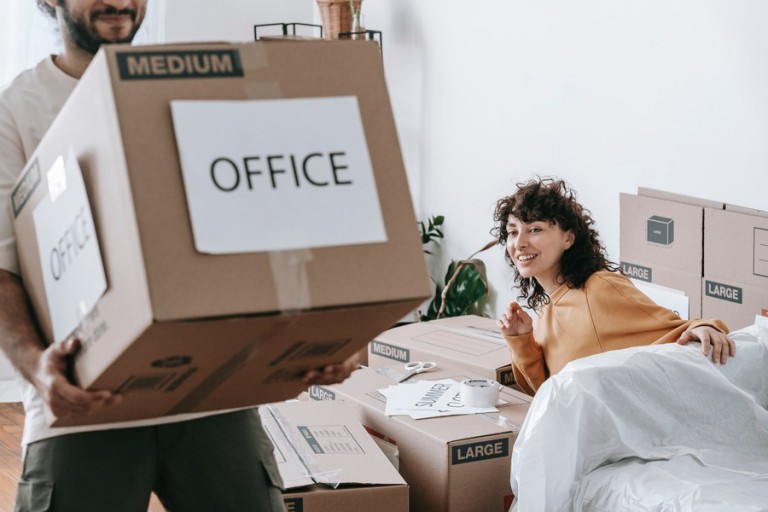 Posted on June 6 2023
The Ultimate Guide to Office Relocation: Finding the Right Premises for Your Business in the UK
Moving your business to a new office space can be a transformative step towards growth and improved productivity. However, the process of office...
Read More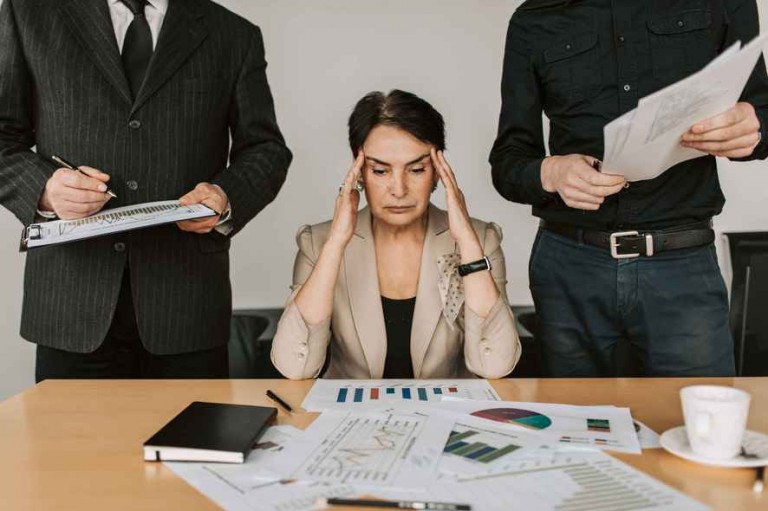 Posted on May 9 2023
How to balance budget and workspace needs when searching for an office
The best office space can pay itself back in no time. A functional office space makes employees more productive and happier. But lovely...
Read More