Office Space in Knightsbridge & Belgravia
History of Knightsbridge & Belgravia
The past that lies behind the illustrious image of Knightsbridge and Belgravia couldn't be more different from how it is perceived today. Throughout the 17th and 18th centuries, poorly kept roads meant the area was largely cut off from the rest of London. This encouraged criminals and highwaymen to thrive, giving it a mostly unsavoury reputation.
This changed in the 19th century when the nearby Buckingham Palace was constructed and London as a whole underwent a dramatic housing transformation. The 1st Marquess of Westminster, Robert Grosvenor, oversaw the rebuilding of the district, introducing the many Regency-style streets, squares and crescents so closely associated with Knightsbridge and Belgravia today.
Overview of Knightsbridge & Belgravia
Knightsbridge and Belgravia are viewed not only as one of the most exclusive places to live and work in the UK, but also right across the world. The affluence of the area can be see everywhere you look, from the iconic white stucco terraced houses to the world class department stores of Harvey Nicholls and Harrods.
A large number of residential properties were converted for commercial use after the Second World War and is now home to a number of international government embassies and large charity headquarters. The Grosvenor Group, owned by the Duke of Westminster, are owners of large chunks of property in both Knightsbridge and Belgravia, adding to the prestige that comes with owning an SW1 postcode.
Offices to Rent in Knightsbridge & Belgravia
Like much of west London, Knightsbridge and Belgravia have maintained the architecture first built during the early 19th to 20th centuries. This is one of the main reasons why it has remained an area so closely associated with the rich and famous and as such office rental opportunities have historically been relatively limited, although this has changed over the past twenty years, with many serviced offices and conventional spaces to choose from.
In recent years there have also been some new developments appearing, such as the contemporary office building at 100 Brompton Road and 192 Sloane Street. These bright and modern designs offer the opportunity to work in an open floor environment complemented by a number of intimate meeting rooms and office spaces. Managed offices create a great architectural alternative to the more traditional style more commonly associated with Knightsbridge and Belgravia.
For any small businesses, start-ups, entrepreneurs or freelance workers looking for space in the area, there are many flexible workspace opportunities available, from fully furnished, Grade A serviced offices to contemporary coworking space offering short term desk rental starting from just one month. Renting a flexible workspace is a great way to avoid being tied into lengthy commitments and high service charges, while also enjoying the prestige of using Knightsbridge and Belgravia as an office address.
Companies considering moving into the area will have to consider the cost implications that come with the stature of setting up business there. Similar to the high cost of purchasing a residential home nearby, office rents are some of the highest in the London, similar to those found in places such as Mayfair and St James.
Facilities in Knightsbridge & Belgravia
The first thing many people notice is the premium brands on display in Harrods and Harvey Nicholls and any number of high-end boutiques found along Knightsbridge, Brompton Road, Sloane Square and nearby Kensington. This extends into the many Michelin Star restaurants and bars that serve some of the finest delicacies in the capital.
For a taste of arts and culture, the Victoria and Albert Museum and Natural History Museum are only a short distance away. The Royal Albert Hall and Serpentine Gallery sit close by and, of course, the expanse of Hyde Park offers the perfect getaway during lunch, and after work, especially on the warmer days of the year. The West End remains only a short bus, taxi or tube ride away if workers want to expose themselves to the full range of entertainment London has to offer.
Knightsbridge & Belgravia Transport
Transportation in both Knightsbridge and Belgravia is well connected with the Piccadilly underground line running from Hyde Park Corner and Knightsbridge. This is ideal for those travelling in from the north east of London or the surrounding areas, while also providing an easy link to Kings Cross and the West End, such as Piccadilly Circus.
The District and Circle line runs from Sloane Square, connecting both the west and south west of London with the East End. Paddington and London Victoria British Rail stations are easy to locate for anyone using over ground as the starting point of their journey. Further west is Heathrow, which is ideal for business trips and for visiting clients flying into London. Traffic is mostly fluid but on street parking is extremely rare and only the NCP car park and London Pavilion Road garage offer a chance to park off-road.
Featured offices in Knightsbridge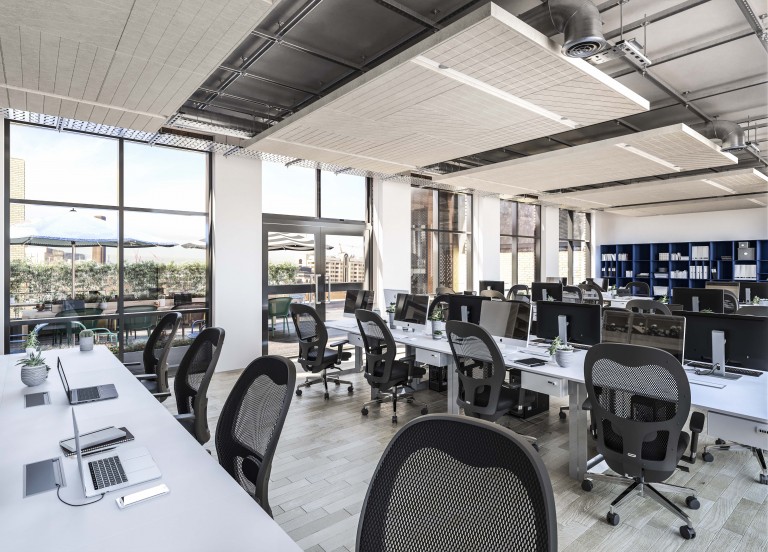 Posted on February 5 2019
Does My Business Need Flexible Office Space?
There are many benefits for businesses to choose a flexible office but the truth is, any business, from start-ups and growing SME's to...
Read More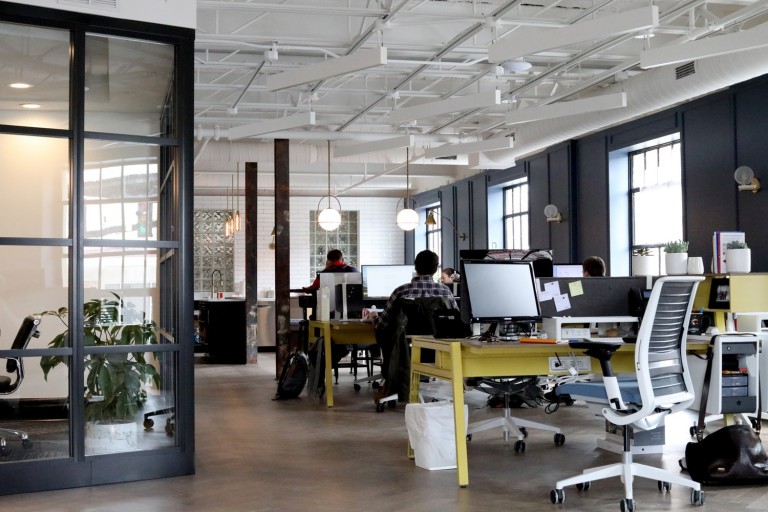 Posted on January 21 2019
What Is A Serviced Office?
Demand for Serviced offices across the UK is at an all-time high following exponential growth across the flexible workspace market, with an...
Read More