Knightsbridge Office Space Guide
Working in Knightsbridge & Belgravia
Knightsbridge and Belgravia are viewed not only as two of the most exclusive places to live and work in the UK, but also right across the world. The affluence of the area can be seen everywhere you look, from the iconic white stucco terraced houses to the world-class department stores of Harvey Nicholls and Harrods.
A large number of residential properties were converted for commercial use after the Second World War and is now home to a collection of international government embassies and large charity headquarters. The Grosvenor Group, owned by the Duke of Westminster, are owners of large chunks of property in both Knightsbridge and Belgravia, adding to the prestige that comes with owning an SW1 postcode.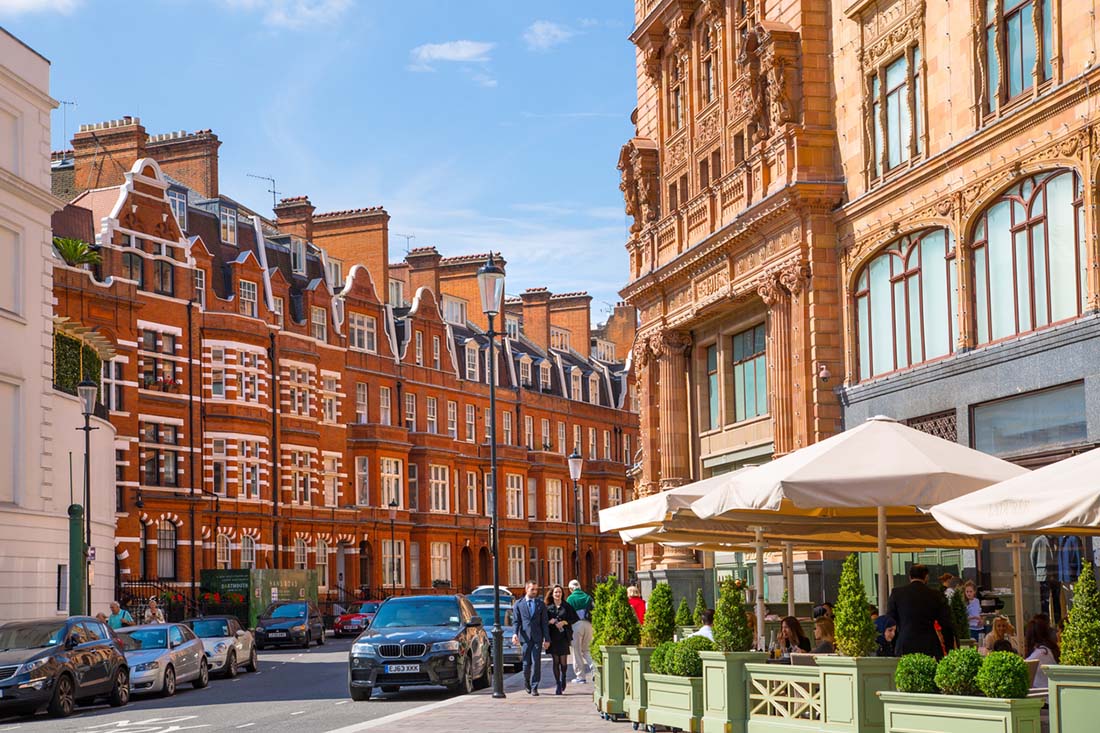 Average price ranges for Knightsbridge & Belgravia offices
The price of office space to rent in Knightsbridge and Belgravia depends can vary depending on many factors. Here is an overview of average prices in the area:
| | |
| --- | --- |
| | Average Price per Workstation |
| Host Desk | £200-£300 |
| Private Desk | £350 - £550 |
| Private Office | £650-£1,000 |
*Guide price per person per month, excl. vat.
Price comparison for neighbouring areas
To offer a further insight into office rental prices in Knightsbridge and Belgravia, here is an overview of guide rents in neighbouring districts:
| | | | |
| --- | --- | --- | --- |
| | Hot Desk | Fixed Desk | Private Office |
| Mayfair | £250-£350 | £450-£550 | £750-£1,100 |
| St James's | £220-£350 | £300-£500 | £700-£1,000 |
| Victoria | £275-£325 | £350-£400 | £500-900 |
| Westminster | £200-£250 | £300-£400 | £500-£700 |
| Marylebone | £200-£300 | £350-£400 | £450-£800 |
*Guide price per person per month, excl. vat.
Offices to Rent in Knightsbridge & Belgravia
Like much of west London, Knightsbridge and Belgravia have maintained the architecture first built during the early 19th to 20th centuries. This is one of the main reasons why it has remained an area so closely associated with the rich and famous. As such, office rental opportunities have historically been relatively limited, although this has changed over the past twenty years, with a diverse array of traditional leased offices and serviced offices to rent in Knightsbridge and Belgravia.
In recent years there have also been some new commercial developments appearing, such as the contemporary office buildings at 100 Brompton Road and 192 Sloane Street boasting a great architectural alternative to the more traditional style more commonly associated with Knightsbridge and Belgravia. Serviced offices in Knightsbridge and Belgravia offer prestigious surroundings, with bright and modern interior designs that create an inspiring working environment. Not only will it maximise team productivity but also attracted the best talent for expanding businesses.
There is a diverse variety of flexible workspace in Knightsbridge and Belgravia, from fully furnished, Grade A serviced offices catering to start-ups, SME's and growing businesses, to self-contained managed offices for larger businesses and contemporary coworking spaces offered on monthly memberships ideal for freelancers and remote working. Renting flexible office space is the best alternative for those looking to avoid being tied into lengthy, inflexible lease while also benefiting from the prestige that Knightsbridge and Belgravia address offers.
What type of businesses set-up in Knightsbridge & Belgravia?
Knightsbridge and Belgravia is synonymous with the retail sector and is renowned worldwide for being home to the likes of Harrods and Harvey Nichols. The many designer retail outlets are naturally joined by many fashion houses who base themselves in Knightsbridge alongside businesses from an array of different sectors including finance, property and insurance.
Some of the most famous companies situated in Knightsbridge and Belgravia include:
Emirates NBD
Moneycorp
Bonhams
Formula One
INEOS
Facilities in Knightsbridge & Belgravia
Moving into an upmarket area like Knightsbridge and Belgravia opens up a fantastic variety of options for entertaining clients and providing staff facilities. There is plenty to do and see in the district, ensuring your business can enjoy the added value it brings.
Where can we have a business lunch?
From traditional British cuisine to dishes with more of an international flavour, finding the most suitable place to take your clients for a business lunch is straightforward in Knightsbridge.
Dinner by Heston Blumenthal offers a modern twist on classic British food, done as always in the chef's unique and inimitable style. Zuma London is another restaurant that comes with a formidable reputation, serving up a sophisticated twist on classic Japanese izakaya dining. The Restaurant at The Capital is more traditional, situated in the Capital Hotel and offering classic British cuisine. Patara is also very highly regarded thanks to its delicious and authentic Thai cuisine that is served up on a daily basis.
Where can we network with local businesses?
Whether you are an individual running your own company, or responsible for numerous members of staff, it pays to make local connections with other business owners. There are plenty of opportunities to do so in Knightsbridge and Belgravia, making it easy to establish yourself with business community nearby.
BNI Business Networking International brings together business owners from a range of different industries on a frequent basis for their networking meet-ups. Wherever you are in London the Women in Business Network tend to have established monthly events, which is also true of Kensington, right next door to Knightsbridge.
Where can my employees be healthy?
From working out at the gym to attending regular yoga and keep-fit classes, Knightsbridge offers everything your company needs to ensure your staff remain in good shape. In terms of gyms, there is Aquilla Health and Fitness, along with KX, The Peak Health Club & Spa and PureGym, which is located in nearby Kensington.
Core Collective is an exercise-class based gym that offers everything from TRX and Spin, to Power Yoga and Lift and Row. Body and Boxing uses this classic sport to whip you into amazing shape, while Pilates PT aims to strengthen your mind and body into one unbeatable machine ready to give your all to your time at work.
Where can my employees have fun?
Once it's time to leave work your employees will want to let their hair down and make the most of the surrounding area. If the designer prices are too high, they can wander down to Hyde Park on their lunch break or after work, which has acres to explore. For a spot of culture, the V&A is open for long hours during the day, home to stunning historical pieces from British life.
If they haven't tried out a cronut (croissant mixed with a doughnut) then you can find its home at the Dominique Ansel Bakery. The Blue Bar offers a sophisticated selection of cocktails surrounded by a wonderful blue décor, and for a more down-to-earth drinking experience, pop into The Antelope pub for a simple drink or two.
History of Knightsbridge & Belgravia
The past that lies behind the illustrious image of Knightsbridge and Belgravia couldn't be more different from how it is perceived today. Throughout the 17th and 18th centuries, poorly kept roads meant the area was largely cut off from the rest of London. This encouraged criminals and highwaymen to thrive, giving it an unsavoury reputation.
This changed in the 19th century when the nearby Buckingham Palace was constructed and London as a whole underwent a dramatic housing transformation. The 1st Marquess of Westminster, Robert Grosvenor, oversaw the rebuilding of the district, introducing the many Regency-style streets, squares and crescents so closely associated with Knightsbridge and Belgravia today.
Knightsbridge & Belgravia Transport
Transportation in both Knightsbridge and Belgravia is well connected with the Piccadilly underground line running from Hyde Park Corner and Knightsbridge. This is ideal for those travelling in from the northeast of London or the surrounding areas, while also providing an easy link to Kings Cross and the West End, such as Piccadilly Circus. The District and Circle line runs from Sloane Square, connecting both the west and south west of London with the East End. Paddington and London Victoria British Rail stations are easy to locate for anyone using overground as the starting point of their journey.
Further west is Heathrow, which takes between 45-60 minutes to reach by road. If you are travelling to or from Gatwick, allow around 90 minutes to reach your destination. In terms of international train connections, St Pancras International is a relatively short 30-minute car journey away, while Stratford International takes a little longer, taking an hour to reach.
Enquire Now
Featured offices in Knightsbridge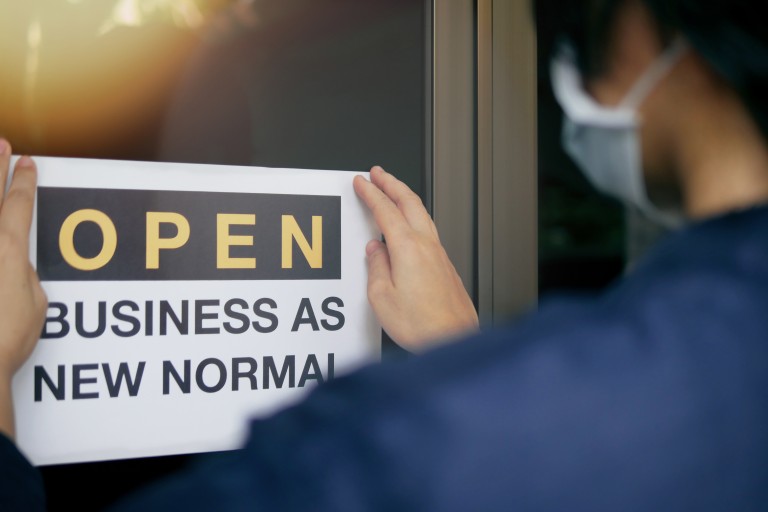 Posted on June 4 2020
How Flexible Office Space is rising to the challenge posed by COVID-19
While it's still too early to assess the full impact of the COVID-19 pandemic on the UK economy, one thing is for certain, the...
Read More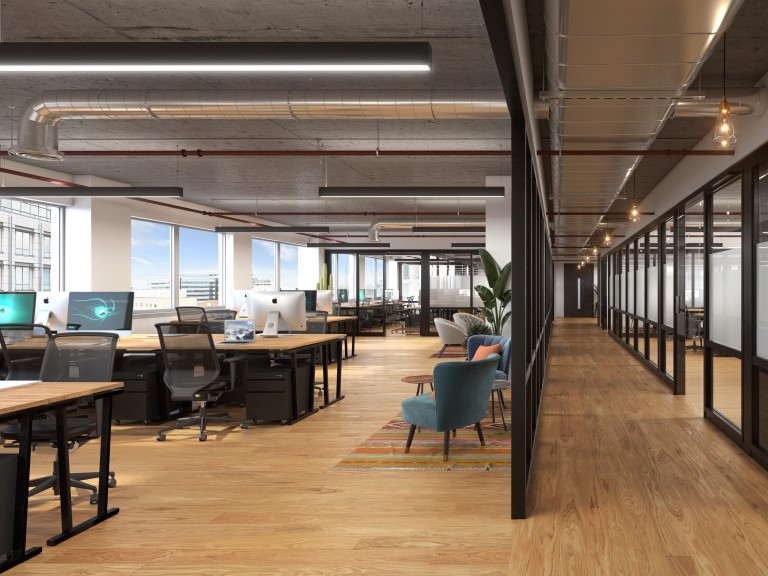 Posted on February 13 2020
Everything You Need To Know About Serviced Offices
The UK is home to one of the largest serviced office markets in the world, with industry estimates putting its value at over £120 billion...
Read More