Holborn Office Space Guide
Working in Holborn
With the Royal Courts of Justice and the Inns of Court all located near to Fleet Street, the long traditions of the legal trade continue to be applied by the many solicitors and barristers who operate in Holborn and nearby Chancery Lane. Their chambers are found in some of the tight alleyways that divert from Chancery Lane or Fleet Street, with more situated in and around Grays Inn Square just a short distance away from the ITN building.
Warner Bros are another significant media company found just along Theobalds Road and Sainsburys have based their headquarters in Chancery Lane for quite some time. Nearby the famous Hatton Garden maintains its positions as the home of the jewellery trade in the London and the UK.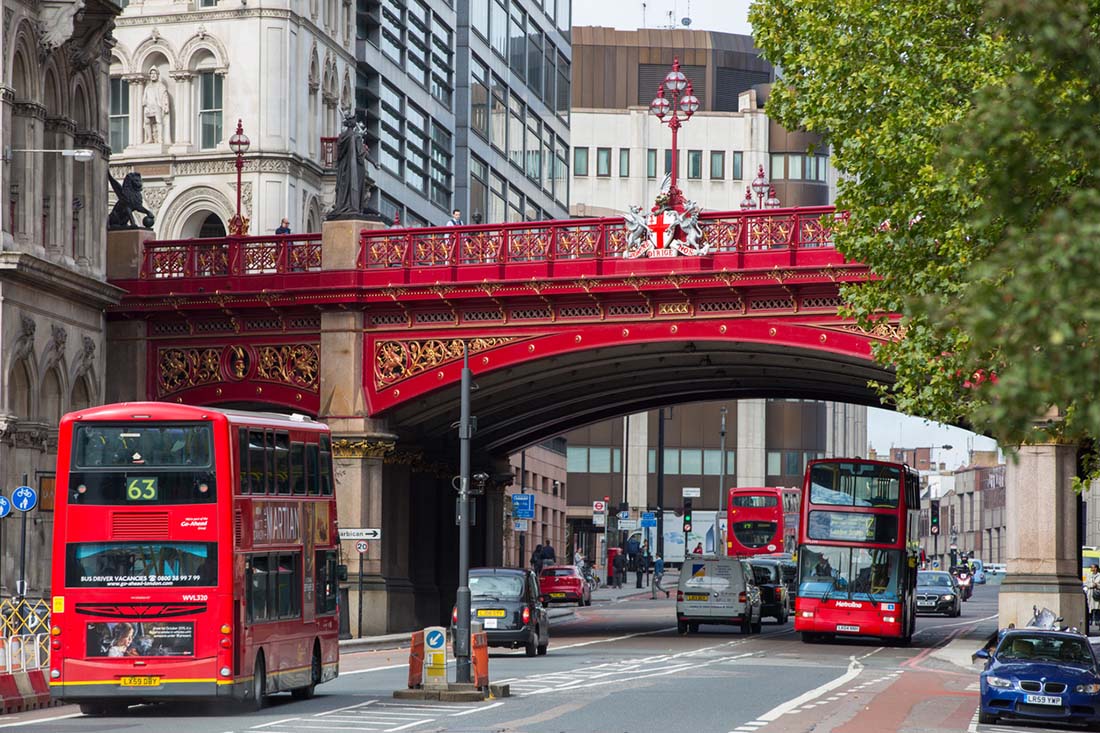 Average price ranges for Holborn offices
If you are looking to rent serviced offices in Holborn, here is are the rental figures one can expect in the area.
| | |
| --- | --- |
| | Average price per workstation |
| Hot Desk | £200-£350 |
| Dedicated Desk | £300-£550 |
| Private Office | £400-£800 |
*Guide price per person per month, excl. vat.
Offices to Rent in Holborn
There is a diverse range of office space to rent in Holborn, ranging traditional office leasing for occupiers willing to commit for the long term, to a growing flexible workspace market that includes, coworking spaces, serviced offices and managed offices, accommodating businesses of any size looking for flexible terms. Traditional architecture hosts most of the office space in Holborn, many of which are steeped in history and have been recently refurbished and restored internally, with contemporary interior designs, maintaining the original facades and ensuring there is no compromise to the character that oozes throughout the buildings in the area.
Holborn remains one of the busiest parts of Midtown due to its proximity to Tottenham Court Road and Oxford Street which are both only a short distance away.
The cost of renting office space in Holborn tends to be relatively comparable to the West End or the City, with serviced offices in Holborn often providing the ideal solution for start-ups and growing SME's, as well as an increasing number of large corporate businesses who are keen to take advantage of the flexibility on offer. The location itself positions professionals in an ideal spot enabling access to the financial or entertainment districts extremely easy for appointments and meetings.
The number of coworking spaces in Holborn continues to grow, providing a fantastic central London location for freelancers and start-ups to base themselves. The choice of Holborn serviced offices has never been greater, with a vast array of different styles of space available, from contemporary creative to a more traditional corporate working environment, catering for businesses of any size and of any nature.
What type of businesses set-up in Holborn?
Due to the geographical size of Midtown, it remains an area that plays host to everyone from newly formed tech companies to large corporate blue chips. Where it was once the home of more traditional organisations that came from the accountancy, insurance, legal and the public sectors, now a growing number of creative and media companies are firmly established in areas such as Farringdon, Clerkenwell and King's Cross, all immediately surrounding Holborn.
The big company names that stand out from the crowd in Midtown include:
Sainsbury's
Amazon
Warner Bros
Deloitte
REED
Facilities in Holborn
Whether starting up a new business, or simply moving to a new area, you'll want it to be able to support the continued growth of your business. Holborn provides plenty of options, from client entertainment to business networking.
Where can we have a business lunch?
There's no shortage of great places to eat out in Holborn, so finding somewhere to impress new or important clients doesn't require too much effort.
The Clerkenwell Kitchen is ideal not only for lunch, but also breakfast and evening client meetings. It serves up traditional dishes and has a fantastic reputation in the local area. Comptoir Gascon cooks up delicious French delicacies and always has a full house – so be sure to book it in early. There has been a recent resurgence of interest in offal based cooking and St. John has lead the way for many years. The high ratings it consistently receives are more than deserved. Iberica offers a full quota of Spanish cooking, making it a perfect spot for business and client meetings.
Where can we network with local businesses?
If you're not sure where to start when it comes to networking with new businesses, luckily there is no shortage of clubs and associations that are available to join.
The Midtown Business Club is a well established not-for-profit organisation that helps brings businesses together in the area, with regular meetings and events held on a monthly basis. The Women in Business Network have another strand of their network situated in Holborn, where local networking events take place each month. You can also enquire about Clerkenwell BNI which brings together local business leaders to share and exchange ideas.
Where can my employees be healthy?
Given the areas Midtown extends into, it comes as little surprise that there are ample gym and keep fit facilities to choose from. All the usual big name gym brands are easily locatable, including Gymbox, PureGym, Fitness First and Virgin Active. Prices are standard for central London and they have all the facilities your employees will expect to keep in good shape.
If staff need to let off steam and hit the bag for a few hours, Ringtone Boxing Gym comes highly recommended. Central Health Physiotherapy hold Pilate classes right across London, including Midtown, allowing workers to stretch out their stress. Alternatively, for something a bit more active and testing they can try JKD London, which teaches Bruce Lee's favoured martial art, Jeet Kune Do.
Where can my employees have fun?
Keeping healthy is one thing, but staff will also want to work in an area that allows them to enjoy their own personal time. Given Midtown's location there are no concerns in that department, with the West End only 10-15 minutes away. More locally, 28°-50° Wine Workshop & Kitchen is a bar with a rustic feel and an amazing range of cheeses to match your selection of drink.
Bounce Farringdon mixes together ping pong with great music and food and drink. Barts Pathology Museum may not seem like the obvious choice, but it offers a fascinating look at over 5,000 medical specimens inside this Victorian museum. Exmouth Market is a hidden gem filled with delightful food and drink, while there is never a shortage of live events taking place at Sadler's Wells theatre.
History of Holborn
The term 'Midtown' has been used to describe the area between the West End and the City since the tail end of the 00s. King's Cross, Holborn, Chancery Lane, Farringdon, Clerkenwell and Fleet Street are the areas that fall under this title which has slowly gained popularity as the years have progressed.
The legal sector has remained a constant in the area, particularly in Holborn and Chancery Lane, while Fleet Street still remains synonymous with the press, even though much of the industry left in the 80s to set-up cheaper premises elsewhere. Over the years Holborn has developed into a bustling business hub that now plays a key role in the financial success of the capital, with businesses from broad range of industries working side-by-side.
Holborn Transport
Getting around by British Rail and underground is made easy right across Midtown. Farringdon features one of London's busiest train stations, with thousands of commuters catching direct or connecting trains. Blackfriars provides alternative routes, while City Thameslink brings professionals in directly from the north, south and south east regions. Holborn and Chancery Lane gives direct access to the Central Line which provides simple connections to the other main lines on the underground network.
Travelling out to Heathrow from Midtown is a relatively straightforward journey through the west of the capital. Estimated travel time is one hour – although congestion delays can add to that. Gatwick is approximately the same distance away, but traffic delays should also be taken into consideration when making plans. St. Pancras International is situated within Midtown, so will only ever be a short ride away, and to reach Stratford International you should factor in around 30-45 minutes travel time.
Enquire Now
Featured offices in Holborn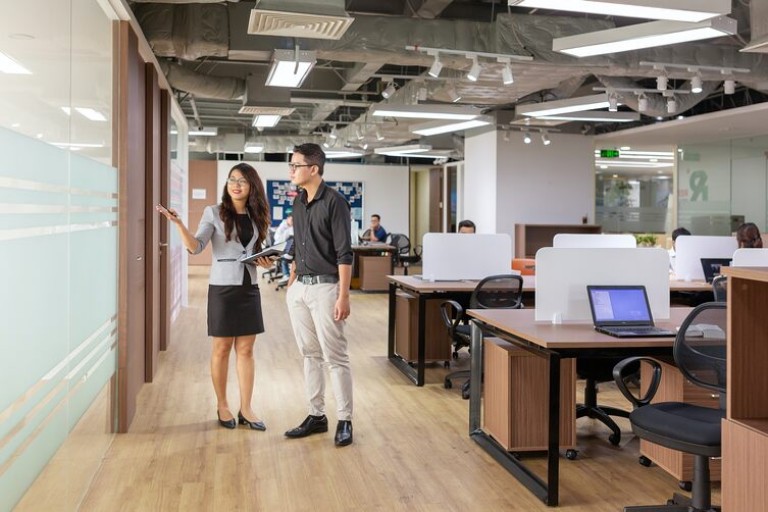 Posted on July 3 2023
The Ultimate Office Space Checklist: A Complete Guide to Touring the Office
Finding the right office is a tough job. To decide if the workspace you're viewing is right for your business, you need to consider so many...
Read More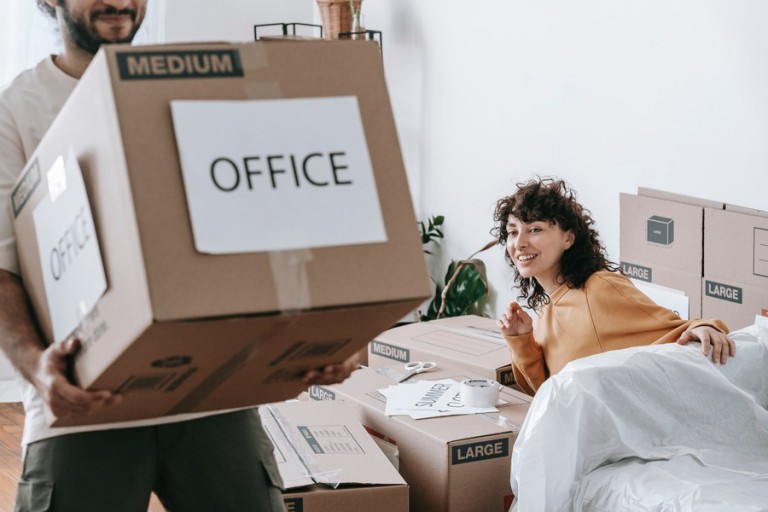 Posted on June 6 2023
The Ultimate Guide to Office Relocation: Finding the Right Premises for Your Business in the UK
Moving your business to a new office space can be a transformative step towards growth and improved productivity. However, the process of office...
Read More