Office Space in Westminster
History of Westminster
Westminster's past still stands strong in the district today, the iconic architecture of the churches and palaces remaining as important as ever. Where it was once largely separated from the rest of London and only connected by The Strand, the late 17th century saw some of the landmarks we see today slowly begin to appear.
The Victoria we now see began life in the mid-19th century when Victoria Street was constructed and was home to a host of consulting engineering firms responsible for building many of the UK's most famous football stadiums. The two popular theatres that regularly feature some of London's most popular shows have also been in place for over 100 years.
Overview of Westminster
Westminster and Victoria has long been seen as the home of British politics and one of the main transport hubs in London. Big Ben, the Houses of Parliament, Whitehall, Buckingham Palace and 10 Downing Street all feature prominently, while Westminster Cathedral, New Scotland Yard and London Victoria station can also be found in the area.
The offices of the Daily Telegraph are located in Victoria along with many tourist companies due to the influx of visitors from abroad and the UK who pass through on sightseeing tours. The renovation of Victoria over the years continues to attract big business and entrepreneurs who are looking to take advantage of its superb location.
Offices to Rent in Westminster
Westminster provides the perfect mixture of history and forward thinking, thanks to the original building facades that contain modern office infrastructure inside. Renting office space in Westminster which is so close to the halls of political power in the country, offers a unique appeal not found anywhere else in London, instantly associating the companies based there with the historical and modern innovators who have enabled the UK to become such a prominent commercial force on the global stage.
Office space in Westminster can be found along the embankment overlooking the Thames, with refurbished offices located in stunning period architecture. The prestige that comes with owning a local postcode creates an instant impression on both existing and prospective clients.
Serviced office space is available in Westminster, featuring many of the amenities you would expect cost conscious SME's and start-up companies are looking for. This is bolstered further by a recent change in local council policy to protect office space and prevent the conversion of work areas into residential flats and apartments.
The modernisation of Victoria has made it more appealing to business owners and the £700m Victoria station upgrade brings the underground, National Rail and bus stations in line with the demands required of an area that welcomes over 100 million people on an annual basis.
There are healthy office rental opportunities available in Victoria, ranging from the lower end for start-ups, through to high end floor space for more established firms looking for new premises. Prices will vary depending on the building type and size required but the constant evolution of Victoria means there are always new opportunities opening up almost on a weekly basis.
Facilities in Westminster
With the expanse of the River Thames only a stone's throw away from Parliament Square, there are plenty of chances to get away from the office to take in some fresh air. Trafalgar Square and the West End is only a 15 minute walk along the length of Whitehall, and Victoria is a similarly short distance away. The tranquil space of St. James's Park can also be found just behind the Churchill War Rooms nearby.
Victoria features more places to eat and drink, with the newly built Nova Complex, which features two stunning Grade A serviced offices to rent, filled with a vast array of eateries and bars, making it ideal for business lunches during or after working hours. Curzon Victoria sits on Victoria Street for film fans, and a strong selection of retail stores provide professionals with a place to pick up the latest fashion and technology. Gyms are in shorter supply in Westminster, but there is a Gymbox and PureGym in Victoria.
Westminster Transport
London Victoria is one of the busiest stations in London, with National Rail connections allowing commuters in the south of London to travel directly into the capital. The underground station sits on the Victoria line which connects in Oxford Street and south London, while the District and Circle line extends from the west to east of the city. Victoria bus station sits directly outside providing regular buses into central London and a black taxi rank is also available for those in a hurry. Due to how busy the area is with buses, coaches, taxis and tourists, it is important traffic continues to flow, so parking is extremely difficult, with only the NCP car park available.
Westminster tube connects local works to the Jubilee and District and Circle lines, with a small handful of bus stops located nearby. Because of the proximity to Parliament security measures are a lot tighter which means there are no parking spots available in the immediate area. But with Trafalgar Square and Victoria both a short distance away, getting around is still relatively easy.
Featured offices in Westminster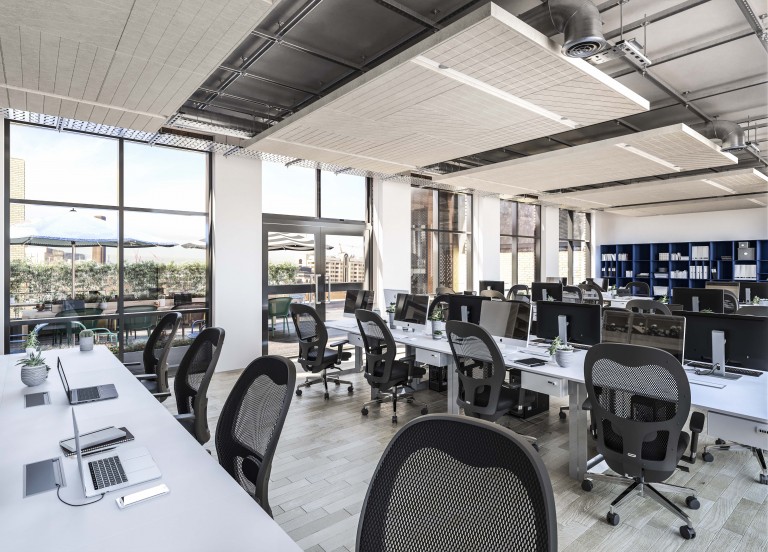 Posted on February 5 2019
Does My Business Need Flexible Office Space?
There are many benefits for businesses to choose a flexible office but the truth is, any business, from start-ups and growing SME's to...
Read More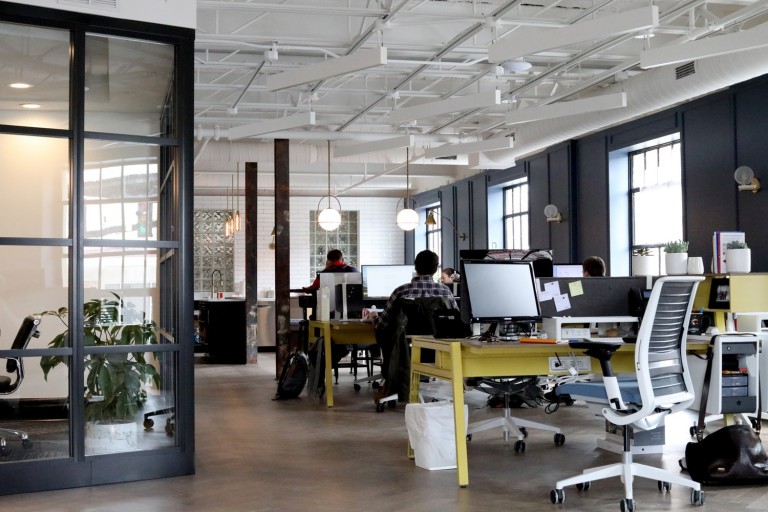 Posted on January 21 2019
What Is A Serviced Office?
Demand for Serviced offices across the UK is at an all-time high following exponential growth across the flexible workspace market, with an...
Read More