London Bridge Office Space Guide
Office Space in London Bridge
London Bridge has undergone extensive regeneration over the last decade or so. The area has been transformed into a thriving business hub, attracting companies from a variety of different sectors.
It's a great place to work, thanks to its enviable position by the Thames. Employees appreciate the restaurants, bars and cafes in The London Bridge Quarter, not to mention the proximity to popular attractions like the Tate Modern and the Globe Theatre. The transport links are another major draw, especially for those that commute to work each day.
Businesses that take office space in London Bridge benefit from it's prestigious SE1 postcode, but despite this , offices here remain affordable when compared to other parts of the capital. Here's more information.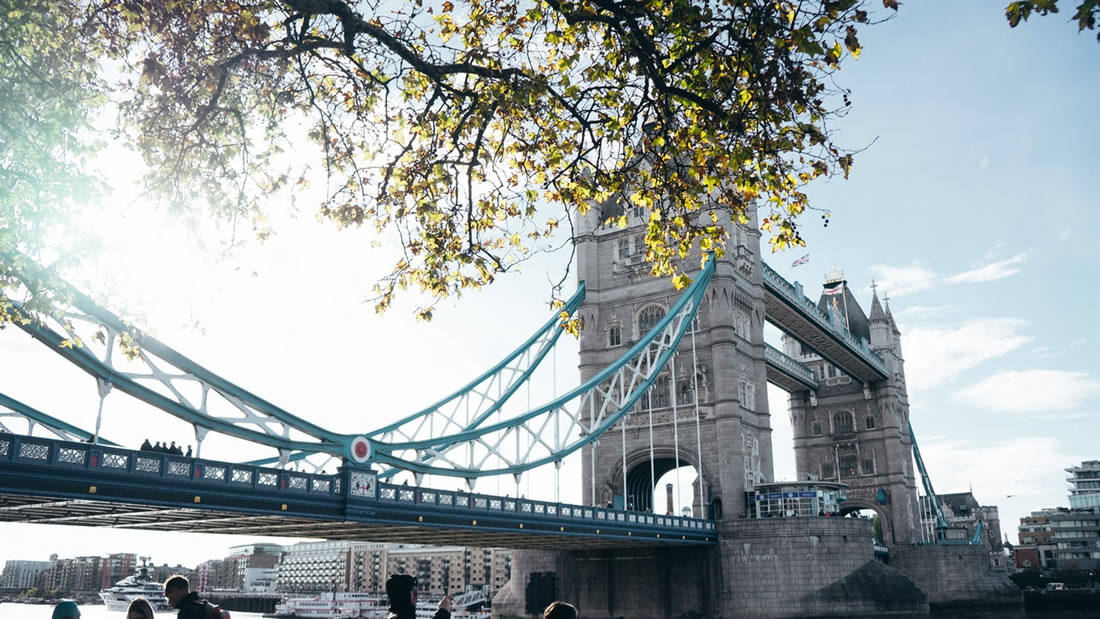 Average price ranges for London Bridge offices
If you're thinking of leasing an office space in London Bridge, the table below gives you an idea of the sort of price you can expect to pay.
| | |
| --- | --- |
| Type | Average Price |
| Hot Desk | £250-£350 |
| Private Desk | £350 - £550 |
| Private Office | £350-£850 |
*Guide price per person per month, excl. vat.
Price comparison for neighbouring areas
This table outlines the average rates for leasing office space in other areas that are close to London Bridge:
| | | | |
| --- | --- | --- | --- |
| Area | Hot Desk | Fixed Desk | Private Office |
| City of London | £200 - £300 | £325 - £550 | £400-£1,000 |
| Old Street | £150-£300 | £250-£450 | £350-£750 |
| Vauxhall | £200-£300 | £250-£350 | £350-£700 |
| Westminster | £250-£350 | £350-£450 | £500-£700 |
| Covent Garden | £200-£280 | £300-£450 | £500-£850 |
*Guide price per person per month, excl. vat.
Offices to rent in London Bridge
There are hundreds of companies operating in London Bridge, in a variety of different industries. Some of the most well-represented sectors are IT, professional and business services, marketing agencies, financial services, legal services, property and health care. London Bridge is an area that caters well for start-ups and established enterprises alike, with a range of offices suitable for businesses of all sizes.
You'll find several modern office blocks in London Bridge, with many being in and around the Shard development. These premises are always popular, thanks to their view of the Thames. However, businesses searching for a bit of character won't be disappointed, as the area also has plenty of offices in period properties, which offer original features like exposed brickwork, sash windows and elegant facades.
Many businesses choose to rent a managed or serviced office space in London Bridge, although virtual offices and hot desks are also a popular choice. Serviced offices are particularly advantageous as they come with a host of amenities, such as WIFI connection, tech facilities, kitchens, security and more.
The location is also second-to-none. There's no such thing as a 'bad street' in London Bridge, but the most sought-after offices tend to be close to the tube station, or overlooking the river.
What type of businesses set up in London Bridge?
London Bridge is a magnet for businesses of all types, regardless of their size or the industry they're in. Start-ups appreciate the central location and the support on offer for new businesses, while larger companies are attracted by the high-status postcode, and the quality of the premises in the area.
It's home to some notable multinational businesses, such as:
Al Jazeera Media Network
Sage
Kraft Heinz
Tiffany and Co.
Ernst and Young
Facilities in London Bridge
When it comes to facilities, you'd be hard pushed to find a better area than London Bridge. Everything you need is close at hand; from classy restaurants and bars, to shops, gyms and pleasant public spaces. Your employees will never be stuck for things to see and do.
Where can we have a business lunch?
Whether you're looking to treat your team or host a client lunch, you'll be spoiled for choice when it comes to eating out in London Bridge.
Champor-Champor (which translates as 'mix and match') is situated close to The Shard, and is ideal for special occasions. The décor is a riot of colour, and there are plenty of delicious curries and other Thai-Malay dishes on the menu. Alternatively, venture inside The Shard itself, and take the lift to the 32nd floor. There, you'll find Ting in the Shangri La Hotel. This restaurant provides guests with afternoon tea overlooking the Thames, and the city beyond.
El Pastor, located near Borough Market, is a lively Mexican eatery, which plays lively Latin music and serves up some tasty tacos, quesadillas and frozen margaritas. Or of course, you can also enjoy traditional British fare in one of the area's many historic pubs, such as The Market Porter or The George.
Where can we network with local businesses?
Networking can take your company to new levels; especially if you're a start-up venture or SME. London Bridge caters extremely well for new businesses, and there are several opportunities to connect with other company-owners and introduce your services to others.
Southwark Chamber of Commerce provide local businesses with support, and run several events throughout the year. Members also have access to affiliate benefits and discounts at nearby establishments. Team London Bridge are also worth getting in touch with, as they organise events, and are on hand to provide useful information and answer your questions. There's also Business Buzz, which holds networking meet-ups every fourth Thursday of the month.
Where can my employees be healthy?
There are numerous gyms in the area, which give employees access to fitness equipment and classes all year round. Fitness First and Nuffield Fitness are possibly the best-known, with a range of membership options available to suit your budget. There's also The Bridge, which is a women-only gym, offering a range of exercise classes with female instructors.
However, keeping fit doesn't always require any expenditure. There are some much-loved cycle paths in the area, and even a walk along the Thames provides a welcome chance to stretch the legs during your lunch hour.
Where can my employees have fun?
There's so much to see and do in London Bridge. For example, The Shard has to be visited at least once, due to its outstanding views of the capital. It costs just £32 to take a trip to the 72nd floor. While there, you may want to visit Aqua Shard, which many locals regard as the best place in the area to get cocktails.
The Globe Theatre is close by, or alternatively, you can watch a show at The Bridge Theatre, which is known for its creative, interactive performances. For a slice of history, explore the ruins of Winchester Palace, or visit The Old Operating Theatre, which is home to the oldest operating theatre in the country.
History of London Bridge
A 'London Bridge' has existed (albeit in different forms) since the Romans occupied the city in 43AD. In the 13th century, merchants started to build their businesses on and around the bridge, and this entrepreneurial ambiance defines the area to this day.
However, there's more to London Bridge than its businesses. It has a rich cultural heritage, thanks largely to its historic theatres. Indeed, a piece of popular culture relating to the area is still sung in playgrounds to this day – 'London Bridge is Falling Down'. This did actually happen, back in the 1960s, when the bridge started sinking into the Thames. Thankfully, the current bridge is entirely safe to use!
London Bridge transport
Situated in the heart of the capital, it's no surprise that London Bridge is very well connected. The closest tube station is London Bridge, with Elephant and Castle and London Waterloo both being within easy reach.
The National Express also runs a regular service in the area, taking commuters to various locations across the country. There are other bus routes too, plus the Thames Clipper, which can be boarded at London Bridge City Pier.
As for going abroad? Several airports are close by, including London City, Heathrow, Stansted and Gatwick. These take travellers to destinations around the world.
Looking for office space in London Bridge?
If you're searching for serviced office space in London Bridge, get in touch with the Prime Office Search team today. We'll take the time to listen to your business requirements and use our in-depth industry knowledge to help you find the perfect workspace for your business.
Alternatively, you can browse our available offices to rent in London Bridge online.
Enquire Now
Featured offices in London Bridge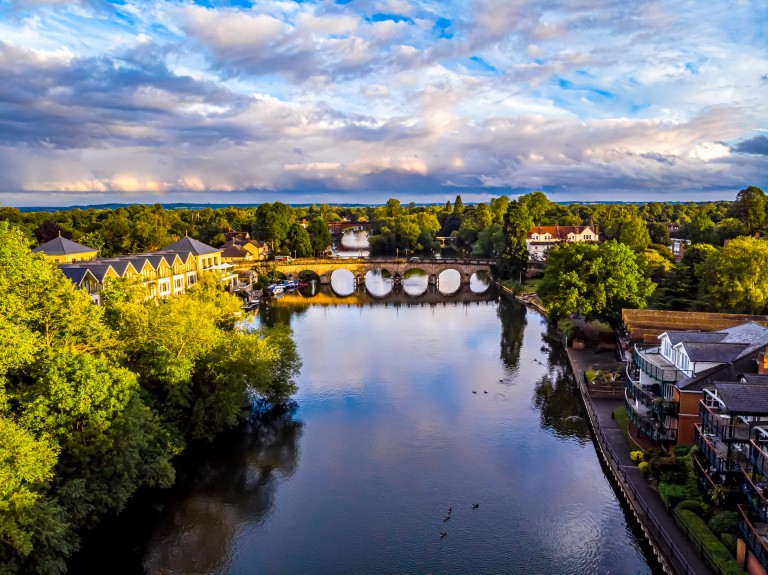 Posted on September 21 2021
What Are The Benefits Of Renting Serviced Office Space in Maidenhead?
Are you thinking about renting serviced office space? Are you having a hard time deciding where to set up shop? Whilst Maidenhead may not have...
Read More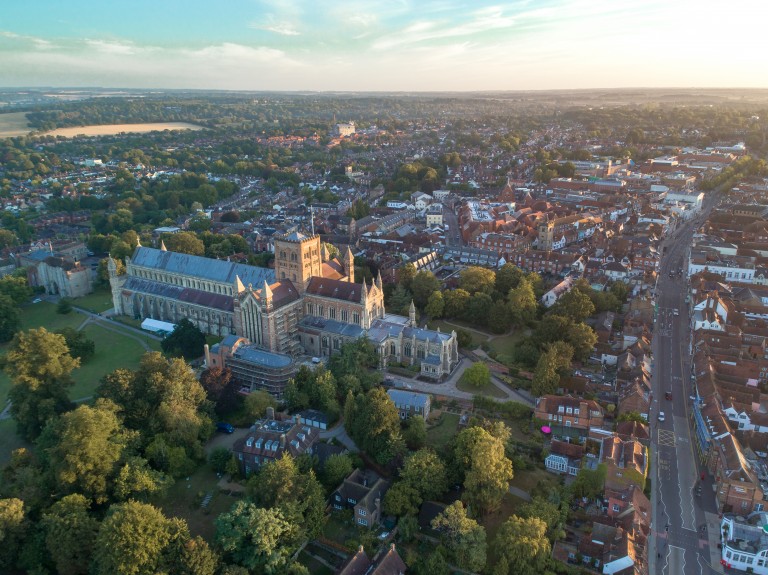 Posted on September 21 2021
Serviced Offices in St Albans: A Commuter Town With Roman Roots
Are you looking to rent a serviced office space close to London? Somewhere with excellent transport links and modern amenities? Look no further...
Read More