Mayfair Office Space Guide
Overview of Mayfair
Known as one of London's most affluent and exclusive areas, Mayfair is situated in the heart of London and is bordered by Piccadilly, Park Lane and Upper Oxford Street. The glamour of Bond Street can be seen throughout the area which is home to some of the world's most highly respected restaurants, hotels and retail stores, regularly visited by the rich and famous. With all that the area has to offer, it's no wonder why office space in Mayfair is in such high-demand. The financial sector is well represented, in particular those working in hedge funds, along with a number of blue chip head offices, legal firms, consulates, embassies and companies from the oil and gas sector.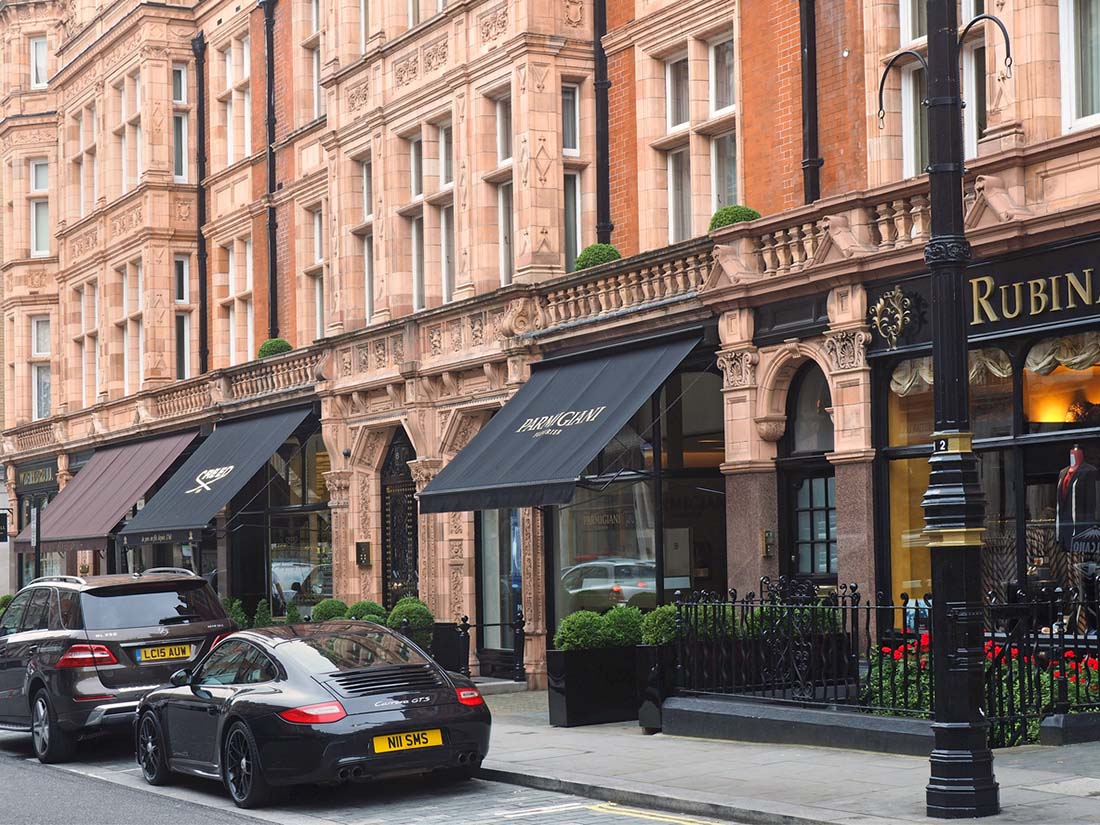 Average price ranges for Mayfair offices
While prices will vary depending on the provider, availability and current market trends, here is an indication of average prices for setting up new office space in Mayfair:
| | |
| --- | --- |
| Type | Average price per workstation |
| Hot Desk | £250-£350 |
| Dedicated Desk | £450-£550 |
| Private Office | £650-£1,100 |
*Guide prices per person per month, excl. vat.
Price comparison for neighbouring areas
Businesses setting up in nearby locations on average will have to pay the following rates:
| | | | |
| --- | --- | --- | --- |
| Area | Hot Desk | Fixed Desk | Private Office |
| Covent Garden | £200-£280 | £300-£450 | £500-£850 |
| St James | £220-£350 | £300-£500 | £700-£1,000 |
| Mayfair | £250-£350 | £450-£550 | £750-£1,100 |
| Fitzrovia | £200-£300 | £400-£500 | £500-£800 |
| Belgravia | £200-£250 | £300-£400 | £700-£900 |
*Guide prices per person per month, excl. vat.
Offices to Rent in Mayfair
The prestige that comes with living in Mayfair also extends into office space and commercial property. The opportunity to secure an office address in the area brings with it a number of advantages, especially for those lucky enough to rent or buy in any of the three Mayfair squares: Berkeley, Grosvenor and Hanover. Much like the nearby residential properties, the commercial architecture is comprised of a mixture of modern day and Georgian period buildings.
Businesses can boost their reputation by working from a Mayfair office and for new start-ups in particular it provides instant credibility. Office rents are currently one of the highest in Europe, with the serviced office market in Mayfair proving to be particularly competitive.
Aside from the facilities offered by serviced office providers, they also provide good flexibility on the office layout, basing each one on the requirements of the prospective tenant. Coworking is not a common occurrence in the borough, with most business reliant on renting serviced office space.
Due to the cost of conventional leasing in Mayfair, serviced offices are often the best option for growing businesses. Depending on the size of the organisation and requirements, Mayfair provides a fantastic selection of various sized office spaces that allows both start-ups and established companies to thrive.
St. James's is located just to the south of Mayfair and similarly provides a choice between period and contemporary offices. Setting up business in the area ensures the use of a prestigious address and a location supported by strong transportation links. Rents tend to be just as high in St. James as they are in Mayfair and the offices in St. James's Square in particular are always in high demand.
What type of businesses set-up in Mayfair?
Operating a business in Mayfair signifies a level of prestige and exclusivity for a start-up or established company. The district is home to a number of corporate headquarters, while also playing host to some of the largest finance, hedge fund and investment companies in the capital.
The fine architecture makes it an ideal place for embassies to conduct their operations. Mayfair also attracts prestigious law firms, along with a wide variety of businesses who are established in the commercial property, oil and gas sectors.
Notable businesses operating in Mayfair include:
Harrods Estates
KPMG
Grosvenor Group
Carter Jonas LLP
London Marriott Hotel
Facilities in Mayfair
The facilities located in Mayfair help support senior management to source and develop new business, while providing staff with plenty of options outside of working hours.
Where can we have a business lunch?
There is no shortage of exclusive restaurants in Mayfair, with a broad selection of cuisines available to impress prospective and existing clients.
The Ormer in Mayfair serves excellent European and British lunches, while The Foyer at Claridge's provides something extra special. May Fair Kitchen also serves up contemporary Spanish and Italian small plates, along with vegetarian friendly dishes and Alyn Williams at the Westbury hotel has a superb mid-week set lunch. The Promenade at The Dorchester offers another sensational choice of cuisine in a beautiful setting.
Where can we network with local businesses?
New businesses arriving in Mayfair will naturally be searching for local companies to network with. Mayfair has a healthy range of networking clubs in the local area that enable business owners to connect with likeminded entrepreneurs.
The Mayfair Networking Club hosts monthly cocktail events with a focus on bringing together members to forge longstanding business relationships. The Women in Business Network hold monthly meetings at Davy's Wine Bar in Mayfair. Female members of the local business community are welcome to join up and take advantage of the networking opportunities available.
Where can my employees be healthy?
Employees working in Mayfair will find a healthy selection of local amenities that complements professional life in the area. Pop into the Virgin Active or Fitness First gym to keep up exercise routines, or use The May Fair Hotel which provides a 24 hour service.
Danceworks is a long established dance and fitness company. Since 1982, they have provided a friendly and inclusive environment for all forms of dance and fitness of the highest quality. They offer an incredible variety of accessible drop-in classes, an International Dance Visa Programme accredited by the British Accreditation Council, a children's Ballet Academy, private events, workshops and masterclasses with renowned international artists. They even extend into providing yoga sessions, martial arts, Pilates and even singing classes.
Livingwell London Park Lane is also highly recommended, providing all the gym facilities you would expect of a Mayfair establishment.
Where can my employees have fun?
There is plenty for employees to do after work in Mayfair. Local pubs in the area include The Punchbowl, Iron Duke and The Running Horse. For something a little more upmarket, the art deco design of the American Bar at the Beaumont is a fantastic choice, while CircusXO is a cocktail bar always alive with a vibrant crowd.
The Royal Academy of Arts can also be found nearby for any staff with an interest in traditional art forms. Grays Antique Market provides the chance to pick up one or two valuable bargains, and Dover Street Market is something of a shopping mecca for those obsessed with fashion.
History of Mayfair
Located in the borough of Westminster, Mayfair gets its name from the annual May Fair which was held in the area between 1686 and 1764. Much of the Georgian architecture we see in Mayfair today was built between the mid-17th to 18th century, with members of the Grosvenor family and the Dukes of Westminster noted as some of the most important land developers. The damage sustained during World War II meant it was no longer seen as one of the most exclusive places to live in the capital, before regaining its popularity in the 1990s.
Mayfair Transport
Travelling into and around Mayfair is made easy thanks to the proximity of local public transport, black cabs and interconnected road systems. Green Park, Oxford Street and Bond Street tube stations are only a short walk away placing commuters at the heart of the underground tube map, making it easy to travel anywhere around London.
Heathrow airport is a short distance from Mayfair, with the airport only 17 miles and 45 minutes away when travelling by taxi. Gatwick airport is only 35 miles away and can be reached in around 90 minutes by car.
London St Pancras provides easy-access to domestic and international trains and less than 2.5 miles away and a 25 minute journey.
Looking for office space in Mayfair?
If you're searching for serviced office space in Mayfair, get in touch with the Prime Office Search team today. We'll take the time to listen to your business requirements and use our in-depth industry knowledge to help you find the perfect workspace for your business.
Alternatively, you can browse our available offices to rent in Mayfair online.
Enquire Now
Featured offices in Mayfair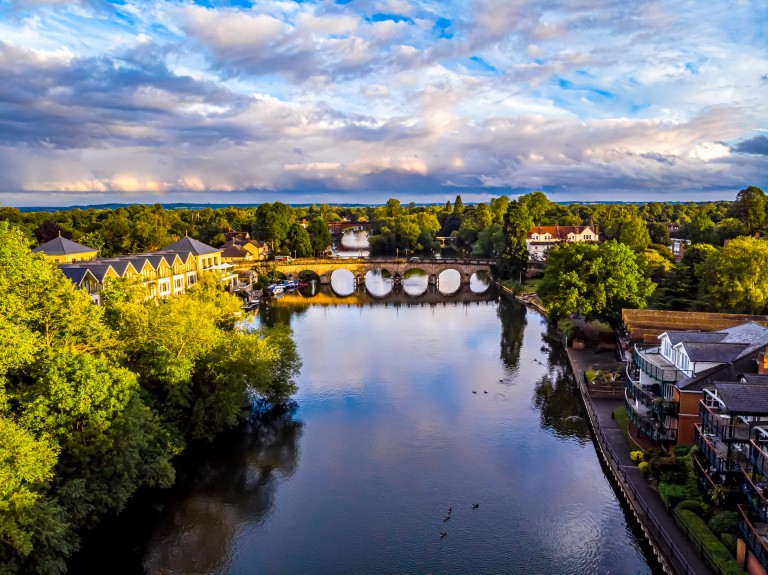 Posted on September 21 2021
What Are The Benefits Of Renting Serviced Office Space in Maidenhead?
Are you thinking about renting serviced office space? Are you having a hard time deciding where to set up shop? Whilst Maidenhead may not have...
Read More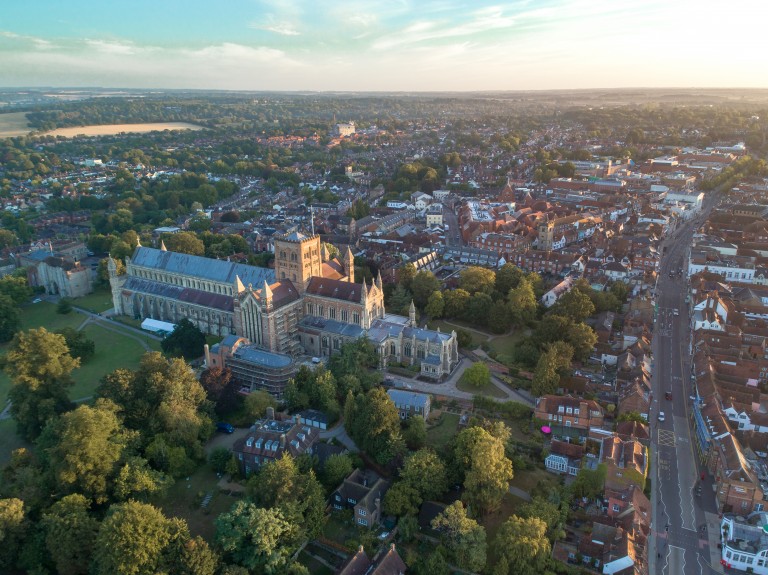 Posted on September 21 2021
Serviced Offices in St Albans: A Commuter Town With Roman Roots
Are you looking to rent a serviced office space close to London? Somewhere with excellent transport links and modern amenities? Look no further...
Read More