Office Space in Mayfair
History of Mayfair
Located in the borough of Westminster, Mayfair gets its name from the annual May Fair which was held in the area between 1686 and 1764. Much of the Georgian architecture we see in Mayfair today was built between the mid-17th to 18th century, with members of the Grosvenor family and the Dukes of Westminster noted as some of the most important. The damage sustained during World War II meant it was no longer seen as one of the most exclusive places to live in the capital, before regaining its popularity in the 1990s.
Overview of Mayfair
Mayfair is bordered by Piccadilly, Park Lane and Upper Oxford Street, with the glamour of Bond Street also a prominent feature. Some of the world's most highly respected restaurants, hotels and retail stores can also be found in the area, welcoming many of the rich and famous through their doors. On the commercial front the financial sector is well represented, in particular those working in hedge funds, along with a number of blue chip head offices, legal firms, consulates, embassies and companies from the oil and gas sector.
Offices to Rent in Mayfair
The prestige that comes with living in Mayfair also extends into office space and commercial property. The opportunity to secure an office address in the area brings with it a number of advantages, especially for those lucky enough to rent or buy in any of the three Mayfair squares: Berkeley, Grosvenor and Hanover. Much like the nearby residential properties, the commercial architecture is comprised of a mixture of modern day and Georgian period buildings.
Businesses can boost their reputation by working from a Mayfair based office and for new start-ups in particular it provides instant credibility. Office rents are currently one of the highest in the Europe, with the serviced office market in Mayfair proving to be particularly competitive.
Aside from the facilities offered by serviced office providers, they also provide good flexibility on the office layout, basing each one on the requirements of the prospective tenant. Coworking is not a common occurrence in the borough, with most business reliant on renting serviced office space.
Due to the cost of conventional leasing in Mayfair, serviced offices are often the best option for growing businesses. Depending on the size of the organisation and requirements, Mayfair provides a fantastic selection of various sized office spaces that allows both start-ups and established companies to thrive.
St. James's is located just to the south of Mayfair and similarly provides a choice between period and contemporary offices. Setting up business in the area ensures the use of a prestigious address and a location supported by strong transportation links. Rents tend to be just as high in St. James as they are in Mayfair and the offices in St. James's Square in particular are always in high demand.
Facilities in Mayfair
For anyone working in Mayfair they will find a healthy selection of local amenities that complements professional life in the area. Pop into the Virgin Active or Fitness First gym to keep up exercise routines and or use the May Fair Hotel which provides a 24 hour service.
After work drinks at the Dorchester, Claridge's or The Connaught provides first class service in decadent surroundings. The restaurants at these venues are also some of the finest in London, and there are a whole host of cuisines available in the many eateries nearby. This also provides a great chance to wine and dine visiting clients who won't fail to be impressed by their surroundings.
Shopping in Mayfair also brings workers into contact with some of the most exclusive brands around. Both Oxford Street and Bond Street are only a short distance away and Savile Row, which is renowned for its bespoke tailors, is just a short walk away.
Mayfair Transport
Travelling into and around Mayfair is made easy thanks to the proximity of local public transport, black cabs and interconnected road systems. Green Park, Oxford Street and Bond Street tube stations are only a short walk away placing commuters at the heart of the underground tube map, making it easy to travel anywhere around London.
For professionals working in Mayfair the strong transport links make it simple to arrive on time in the morning and find a quick route home in the evening. The local tube stations provide instant travel connections with surrounding British Rail stations such as Charing Cross and London Victoria on hand for those who commute from outside of central London.
On street parking may prove a little more difficult, although there are garages available for anyone who relies on travelling by car. The Mayfair Car Park, London Grosvenor Hill and London Carrington Street car parks provide longer term options for more than an hour or two.
Featured offices in Mayfair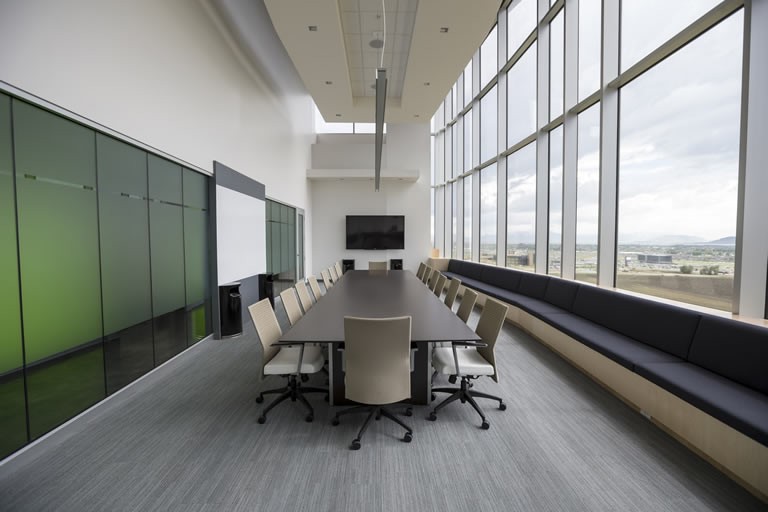 Posted on November 29 2018
Are Serviced Offices More Expensive Than Leased Office Space?
When researching the pros and cons of moving into a serviced office you will naturally compare it to leasing a standard office. It is tempting to...
Read More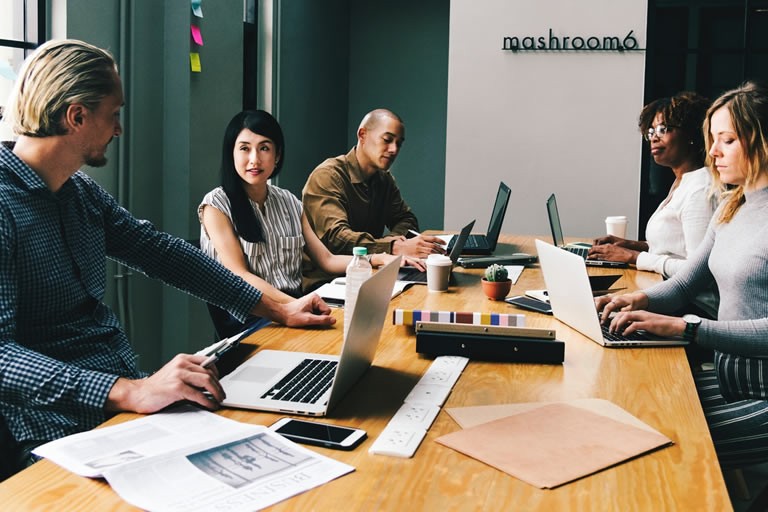 Posted on November 29 2018
What's included in Serviced Office Costs?
Leasing and purchasing costs for a new or existing business can quickly become hard to manage. Serviced offices provide the perfect alternative as...
Read More