West End Office Space Guide
Overview of the West End
The West End consists of a number of central London districts, including areas such as Regent Street, Oxford Circus, Mayfair, St James's, Covent Garden, Leicester Square, Piccadilly Circus, Bloomsbury, Soho, Fitzrovia and Marylebone. Every day of the year it welcomes thousands of visitors from across the world eager to experience the converging cultures that makes London so unique. From the stunning architecture and hotels, to prominent entertainment and commercial spheres that dominate the area, it's easy to see why office space in the West End is so sought after.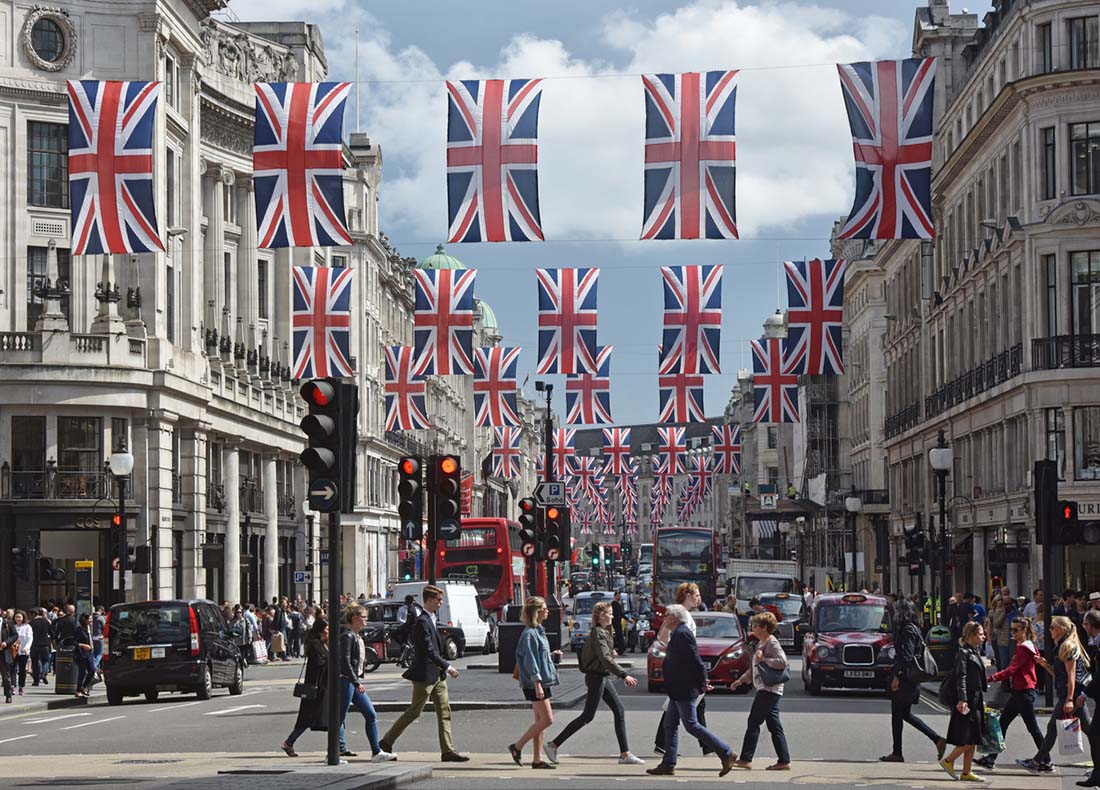 Average price ranges for West End offices
Before investing in new office space for your business in the West End, it helps to understand a little more about the potential costs. Prices will vary depending on the size, availability and the operator providing the space, but below is an initial indicator of how much you can expect to pay:
| | |
| --- | --- |
| Type | Average Price per workstation |
| Hot Desk | £200-£375 |
| Dedicated Desk | £350-£550 |
| Private Office | £450-£950 |
*Guide prices per person per month, excl. vat.
Price comparison for neighbouring areas
Companies located in nearby districts would be expected to pay the following rental rates:
| | | | |
| --- | --- | --- | --- |
| Area | Hot Desk | Fixed Desk | Private Office |
| Marylebone | £200-£300 | £350-£400 | £450-£800 |
| Covent Garden | £200-£280 | £300-£450 | £500-£850 |
| Knightsbridge | £200-£300 | £350-£450 | £700-£1,000 |
| Westminster | £200-£250 | £300-£400 | £500-£700 |
| Paddington | £200-£300 | £350-£450 | £600-£900 |
*Guide prices per person per month, excl. vat.
Offices to Rent in West End
Locating a business in London's West End places it at the heart of commercial activity in the capital. Georgian, Victorian and Edwardian architecture typifies much of the office space in the West End, giving businesses the perfect combination of refurbished modern interiors complemented by beautiful facades. Modern office blocks can also be found amongst the period buildings, housing a number of companies from a wide range of industries.
The media and arts sector has traditionally positioned itself in the West End, with the BBC Broadcasting House located just off Oxford Street. A number of film, TV and music companies, agencies and PR marketing firms are located in the centre of the West End, keeping their fingers firmly on the pulse of London's diverse culture.
Office rental prices in the West End are relatively stable, although a serviced office may prove more cost effective for businesses thinking of moving into the area, and certainly more flexible. Prices are typically based 'per person' which enables owners to manage their budgets more closely before and after arrival.
In terms of office space there is a very diverse mix of options available, ranging from coworking space catering to start-ups and growing businesses looking for collaboration and networking opportunities, to private serviced office space catering for start-ups, growing SME's and large corporate organisations. Much will depend on availability at the time, although there is rarely a shortage of supply or demand for renting offices in the West End.
What type of businesses set-up in the West End?
Due to the constant influx of tourists into the West End, the area features a number of businesses catering towards overseas visitors to the capital. However, London is also the entertainment centre of the UK, playing home to some of the most famous theatre shows in the world. As a result, associated businesses such as ticket agents, media and talent agencies can all be found nearby.
Key players in the TV and music industry are located throughout Soho as well as the connecting areas. PR agencies that work in film are also based here, while fashion head offices for many of the leading high street retailers have also long been established in the West End.
Notable businesses operating in the West End include:
Warner Bros.
Sony
Arcadia Group
AstraZeneca
BBC
Facilities in the West End
In order to get the most out of moving to an area like the West End, businesses need to be aware of the local facilities to help them maximise on new opportunities.
Where can we have a business lunch?
Given the wide variety of business lunch spots available in the West End, business owners will be able to take their clients out to exciting new locations almost every time.
Chisou offers a nice escape from the busy streets of the capital, serving up traditional Japanese cuisine in a relaxing environment. Despite the name, Aubaine Notting Hill can be found in the Hilton Hotel only a stone's throw away from Hyde Park, its speciality being French and European food. Veeraswamy offers up some of the best Indian food in central London, while The Ninth is a Mediterranean infused one-star Michelin restaurant that comes highly recommended.
Where can we network with local businesses?
Establishing a foothold in the local business community is a great way to establish new contacts, partnerships and potential clients. The West End has plenty of networking opportunities available, connecting businesses of all sizes together.
The Business Network Central London is a prominent network event that occurs on a monthly basis in Marble Arch. BNI London hold regular breakfast networking events that finish bright and early at 9am, and BIMA frequently organise breakfast, lunch and evening network gatherings for businesses in central London.
Where can my employees be healthy?
Every possible type of gym or keep fit activity can also be found in the West End. All of the main gym brands such as Fitness First, Virgin Active, Nuffield Health and The Gym Group have at least one facility situated in the area.
Six3Nine are highly recommended for strength training sessions and Grow Fitness offers rowing and personal training regimes. Fans of yoga and Pilates can visit SW1 Fitness, while Another Space focusses on cycling and wellness routines.
Where can my employees have fun?
It might be easier to list what employees can't do in the West End, rather than what they can. The list of entertainment is endless in the centre of London. All kinds of restaurants, eateries and drinking establishments are available, from traditional pubs like the Dog and Duck, to Be At One where visitors can enjoy a few cocktails, or more exclusive settings like Quaglino's.
The cinemas situated in and around Leicester Square are constantly playing the latest blockbuster or arthouse treats. Around Soho and the connecting streets is a huge selection of places to eat. A couple of great examples are Burger & Lobster, which serves up delicious seafood and burger dishes, and Barrafina offering unbeatable tapas to fans of Spanish cuisine.
History of Mayfair
The West End began to attract many of the wealthiest people in London during the Victorian period as it largely remained a smog free zone in comparison to the eastern side of the city. This also placed them closer to the centre of power in Britain with Parliament found only a short distance away. The area became renowned with opulence and entertainment, although a huge rebuild programme was required after the damage sustained during World War II, much like the rest of London. Today the West End has become the main attraction for tourists and residents in the capital, hosting many of the UK's most popular attractions.
Mayfair Transport
Travel options for the West End are plentiful, with a huge number of buses and black cabs on the roads and a host of underground tube stations linking travellers across London and the wider UK. Choose from any of the local tube stations – Piccadilly Circus, Leicester Square, Oxford Street, Bond Street and many more – to find a quick route in and out of the area.
To reach Heathrow airport by road, business travellers will have to journey just under 17 miles, taking a total of 50 minutes, not taking into account traffic delays. Travelling out to Gatwick will take a little longer, the 38 mile road journey taking approximately 90 minutes.
Anyone heading to St Pancras International will only have to journey 2.5 miles, or 20 minutes by taxi, or if Stratford International is the destination, the distance covered is just over 7 miles, taking a total of 45 minutes.
Looking for office space in the West End?
If you're searching for serviced office space in the West End, get in touch with the Prime Office Search team today. We'll take the time to listen to your business requirements and use our in-depth industry knowledge to help you find the perfect workspace for your business.
Alternatively, you can browse our available offices to rent in the West End online.
Enquire Now
Featured offices in the West End
No properties exist for this criteria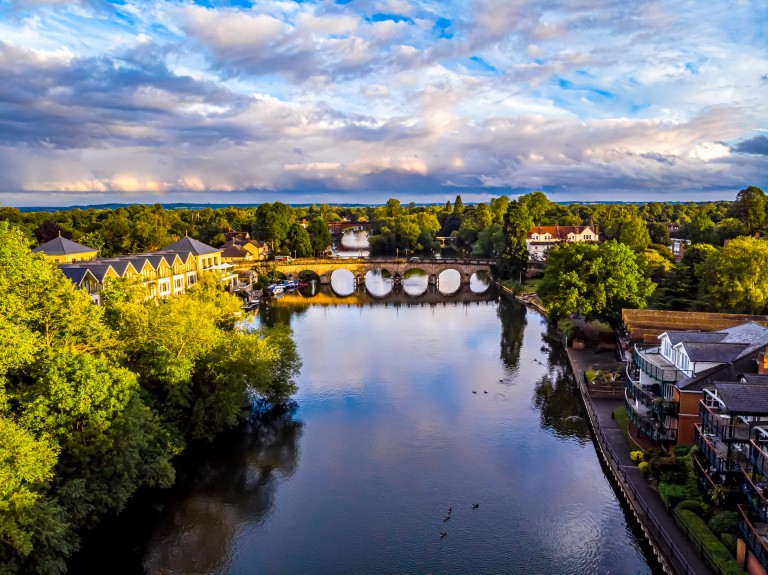 Posted on September 21 2021
What Are The Benefits Of Renting Serviced Office Space in Maidenhead?
Are you thinking about renting serviced office space? Are you having a hard time deciding where to set up shop? Whilst Maidenhead may not have...
Read More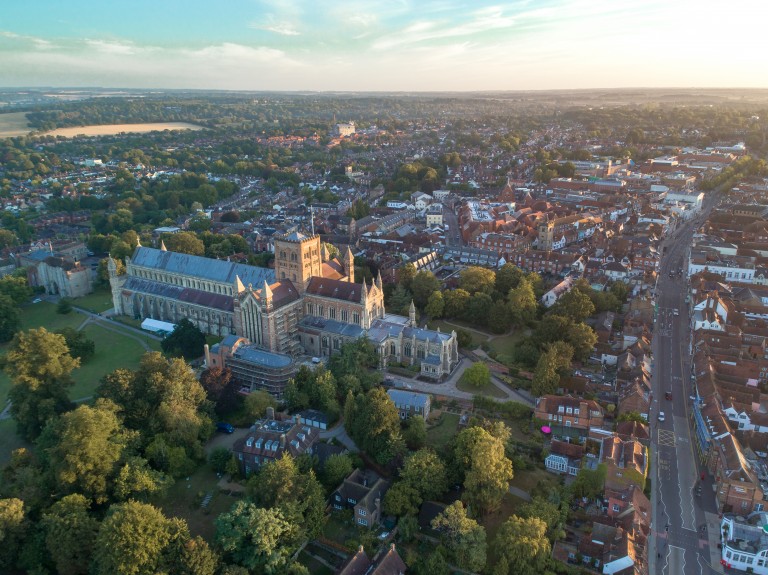 Posted on September 21 2021
Serviced Offices in St Albans: A Commuter Town With Roman Roots
Are you looking to rent a serviced office space close to London? Somewhere with excellent transport links and modern amenities? Look no further...
Read More