Soho Office Space Guide
Overview of Soho
While Soho has more glamorous neighbours like Mayfair, St. James's and Covent Garden, there are few areas in London that can hold a candle to its cultural significance. Over the years it has remained a magnet for some of the UK's most famous creatives and has maintained its individual style despite the many transformations it has undergone. Companies working in media and entertainment have historically called Soho home, although that has expanded in the past 20-30 years to encompass a broader range of industries.
View our available offices to rent in Soho >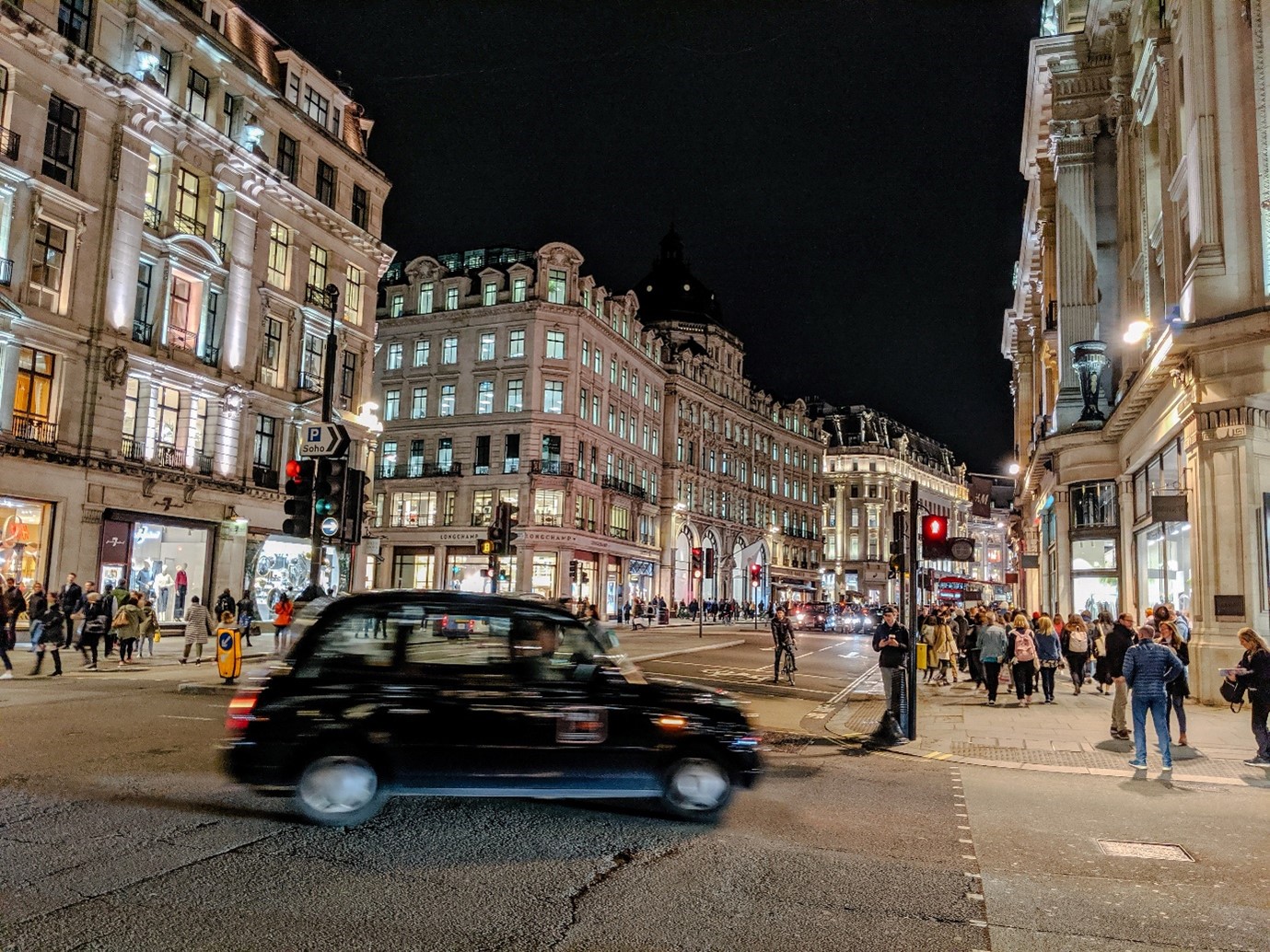 Soho didn't appear on the map until the late 17th century, first being named 'So Ho', a popular hunting cry supposedly used at the time. As building work rapidly progressed in the area, the famous Berwick Street Market begun trading, although it was not officially recognised as a trading area until the end of the 19th century. Aristocrats flocked from all over to take up residency in Soho, although moved to more fashionable areas such as Mayfair in the mid-18th century. While small theatres and music halls started to appear, the overall lack of development helped build the much-loved character we associate with Soho today.
Music, TV, fashion and film companies were well established in the area by the 1960s and the nearby London Theatreland has continued to blossom in the ensuing years. The many myths and legends associated with Soho live on today, which is part of the appeal of setting up a business here, giving you the chance to be part of a unique and thriving commercial community.
Average price ranges for Soho offices
While prices will vary depending on the provider, availability and current market trends, here is an indication of average prices for setting up new office space in Soho:
| | |
| --- | --- |
| Type | Average Price Per Workstation |
| Hot Desk | £200 - £350 |
| Dedicated Desk | £300 - £550 |
| Private Office | £450 - £900 |
*Guide prices per person per month, excl. vat.
Price comparison for neighbouring areas
Businesses setting up in nearby locations on average will have to pay the following rates:
| | | | |
| --- | --- | --- | --- |
| Area | Hot Desk | Fixed Desk | Private Office |
| Covent Garden | £200-£280 | £300-£450 | £500-£850 |
| St James | £220-£350 | £300-£500 | £700-£1,000 |
| Mayfair | £250-£350 | £450-£550 | £750-£1,100 |
| Fitzrovia | £200-£350 | £300-£550 | £450-£900 |
| Marylebone | £200-£300 | £350-£400 | £450-£1,000 |
*Guide prices per person per month, excl. vat.
Offices to Rent in Soho
The eclectic spirit of Soho means it is constantly changing and evolving, but one constant that has remained through the years is its ability to adapt and thrive. Soho has undergone something of a modernisation in the past few years, with the introduction of new restaurants, retail outlets and office spaces. This in anticipation of the completion of the Crossrail connection at nearby Tottenham Court Road station, which will see a significant increase in footfall and commercial investment.
There are a number of new and exciting office projects in development, with Soho Place being the stand out. The 285,000 sq. ft. mixed-use scheme will stand on the corner of Charing Cross Road and Oxford Street, featuring 36,000 sq. ft. of retail, a 40,000 sq. ft. theatre and 209,000 sq. ft. of offices. Sustainability is central to the development, which will use renewable gas and electricity, solar PV panels and carbon emission offsetting. The site is valued at over £200 million and is due for completion in 2022.
Soho is heavily characterised by its Georgian architecture, which over the years have been converted and sub-divided to house multiple companies. Some of these properties are Grade II-listed and come complete with grand interiors; gorgeous hallways and stairs, high ceilings, large doorframes and outdoor courtyards all make these prime properties to obtain. The exteriors also hold their own historical appeal thanks to their bold indoor furniture and sculptured outdoor street railings.
One of the most sought after places to work is in Soho Square, although rental opportunities can often be few and far between. Aviva made a splash in 2016 by redeveloping 20 Soho Square, but have since moved on having sold to Royal London Asset Management a few years later. During roughly the same sort of period, approximately 2.3 million sq. ft. was let to the serviced office sector across the West End, demonstrating the ongoing appeal of Soho and its neighbouring areas.
From open plan office spaces, to smaller workstations, the varied types of work spaces available in Soho is one of the main reasons the local business community continues to flourish. It's why you are likely to see entrepreneurs hustling their way around the streets on their mobiles, while in the buildings above established brands with more than 100 employees comfortably work away in a serviced office. While private office space has traditionally been more common, co-working offices are becoming increasingly popular, and Soho has more than enough space to provide the right solutions for anyone looking to set up here.
View our available offices to rent in Soho >
What type of business set-up in Soho?
Soho has a long-running association with the entertainment industries, with BBC Broadcasting House located not far away over in Portland Place. Across the years, many of the larger names have moved on, with the likes of 20th Century leaving as recently as 2020, although Sony Interactive Entertainment Europe is still based on Marlborough Street.
Mega advertising agency BBH sits on Kingly Street and the largest independent advertising group in the world, M&C Saatchi Group, is based in Golden Square. Following its acquisition of some of Philip Green's Arcadia brands in 2020, online retail giant Boohoo set up new headquarters on Great Pulteney Street, where hundreds of staff members are working hard to dream up the next fast fashion trend.
The British Board of Film Classification (BBFC), the certification board for films shown in British cinemas, has been established in Soho since the 1950s. Whilst not as strong as years past, the TV and film industry still retains a presence in the area, with many of the post-production companies linked to Pinewood and Shepperton and many of the studios owned by major Hollywood firms.
Facilities in Soho
From meeting rooms to boutique hotels, the business facilities in Soho can all be found on your doorstep. It ensures you have the added support you need to welcome clients and develop new opportunities without travelling too far away from your work base.
Networking with Local Businesses
If you move your business into Soho there are plenty of local networking opportunities to explore. The London Soho Business Networking takes place every 2nd Wednesday of the month at St. Anne's Church, and the Business Junction regularly hold independent networking events for businesses in the area. Urbano Network has at least one networking lunch taking place every month, welcoming businesses of all sizes.
Transport Links
Does Soho have a tube station?
While Soho itself doesn't have its own tube or train station, due to its central London location, you can get around the local area and the rest of the city with ease.
Underground stations such as Tottenham Court Rd (Central/Northern Line), Oxford Street (Central/Bakerloo/Victoria), Piccadilly (Piccadilly Line) and Leicester Square (Northern Line) are all comfortably within walking distance.
What mainline train stations are close to Soho?
For mainline train stations, Euston, King's Cross, St Pancras International, London Victoria, Charing Cross and Marylebone can be found nearby. These stations enable you travel around the city and country, and take connecting trains towards airports and the Eurostar.
What other transport options are there in Soho?
The roads around Soho are always busy with buses. For staff travelling to and from work, numbers 14, 24, 73, 55 and 390 will all prove useful.
Black cabs and Ubers are commonly seen driving in and around the Soho streets, although prices are typically higher for hail ride services in central London. To reach a major airport such as Gatwick, it takes around 90 minutes by road, and Heathrow about 40-50 minutes.
Things to do in Soho
There are lots of things to do in Soho and the adjoining areas, so staff always have plenty of options and if you are entertaining clients, you'll find it easy to make the right impression.
What are the best restaurants and bars in Soho?
People from all over London, the UK and the world flock to Soho on a daily basis, and you cannot fail to be impressed with the many culinary delights it has to offer.
If you really want to impress a client, the Social Eating House is a Michelin-starred British bistro that is widely recognised as one of the best in the West End. Groucho Club is an iconic private members that may be worth an application, and Prix Fixe offers classy French cuisine.
For an all-Cuban cocktail experience, head to Casa at 100 Wardour Street, while Nopi on Warwick Street is from highly acclaimed chef Yotam Ottolenghi. In Berwick Street market you'll find some of the best street food in London, serving up everything from Mexican burritos to vegetarian delights, which is ideal for staff on their lunch break. And for great Asian cuisine, be sure to visit Chinatown.
The Argyll Arms, John Snow and The French House are all popular gastro pubs, while Bar Termini is the place to go for Italian Aperitivo and wines. For a strong and varied selection of beer, then Brewdog Soho and The Lyric are the places to go.
What are the best gyms and fitness facilities in Soho?
For staff who want to keep fit and in shape, there are a lot of options in Soho. Ten Pilates offers a full range of workout regimes and sports massages. On Great Marlborough Street is Fitness First, which has all the usual keep fit equipment on-hand and a healthy selection of group exercise classes to choose from. For something a little more boutique, Cowshed Spa on Carnaby Street provides beauty and therapeutic treatments and a slice of relaxation country-style. The Third Space offers a health club and spa treatments along with a swimming pool, climbing wall and hypoxic chamber. And for private, personalised training, the Fitness Lab is the place to go.
Where can I go shopping in Soho?
There's more of a boutique, eclectic feel in Soho, which contrasts nicely against the well-known brands found along Oxford Street, Regent Street and Bond Street. In many ways it can be seen as a mini-Camden Town, all packed in within tight inter-connecting streets. From vintage clothing stores to popular record shops, every turn of the corner brings with it a unique character. Liberty on Great Marlborough Street is a must-visit, with its iconic Tudor architecture and luxurious goods.
Piccadilly Circus is a stone's through away and this is where you'll find the Trocadero and Leicester Square. Walk a further 5 minutes up the road and you arrive in Covent Garden, another hugely popular part of the West End packed with high-end, boutique stores you can peruse in for hours.
What can I do for entertainment in Soho?
The Photographers' Gallery on Ramillies Street hosts regular exhibitions and also has its own bookshop, café and study room. The legendary Ronnie Scott's jazz club is a great venue for enjoying live music and a bite to eat and drink. The Curzon on Shaftesbury Avenue is where you can catch the latest arthouse film releases (5 minutes away in Leicester Square is where you'll find 3 huge multiplexes for Hollywood blockbusters). Soho sits just behind London's Theatreland, which hosts everything from Broadway musicals, to smaller, less known plays.
Looking to rent office space in Soho?
Soho is one of the most exciting places to work in London, keeping you connected to the heart of the capital and its vibrant culture centre. Whether you are a start-up company looking for your first office space, or an established business in need of larger premises in Soho, the Prime Office team are here to help. We'll work closely with you to identify the best opportunities on the market so you can secure the ideal work space that can help your growth as a business.
Take a look at our offices to rent in Soho or get in touch with our team today to discuss your requirements in more detail.
Soho Office Space FAQs
Can I rent office space in Soho on flexible terms?
Yes, there are office spaces in Soho available to rent on flexible terms. Many flexible office spaces provide an instant workspace to set-up your business, offering furniture, internet, phone lines and greater control over how you organise the layout.
Is a Soho office right for my business?
Renting an office in Soho could be the perfect match for your business. It has great transport links, a wide variety of office options, a strong local business network and plenty of places to entertain important clients.
What should I consider when searching for office space?
When searching for an office space you should consider the following:
Location

: Will clients and staff be able to travel to and from the area without any issues?

Budget

: What can you comfortably afford every month? Also consider deposit and ongoing service fees.

Size

: How much space does your business need? Take into consideration that your business may grow and need to expand in the near future.

Infrastructure

: What does the office provide? Do you need to buy office furniture, pay for an internet connection/phone lines? Are there support services available such as postage and cleaning?
Is Soho office space expensive?
Soho office space is not as expensive compared to some nearby areas such as Mayfair and St James's. It also much depends on how much budget you have available to spend and the size of office you need.
What is usually included in a serviced office in Soho?
A serviced office in Soho will usually provide things like:
Flexible office space
Office furniture (desks/chairs etc.)
Internet connections
Live telephone lines
Facilities: staffed reception area, kitchens, postal/courier service, meeting rooms
What other nearby areas could I consider renting office space in?
If Soho is not for you, there are a number of other great areas you could rent office space. Oxford Street, Covent Garden, Mayfair, St James's and Victoria are all close by, and offer many of the same benefits of renting in Soho, such as great travel connections, business networking and client entertainment.
Enquire Now
Featured offices in Soho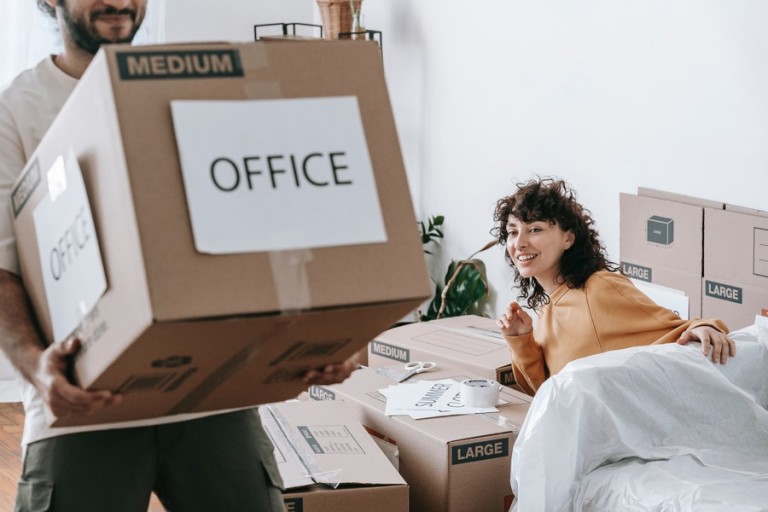 Posted on June 6 2023
The Ultimate Guide to Office Relocation: Finding the Right Premises for Your Business in the UK
Moving your business to a new office space can be a transformative step towards growth and improved productivity. However, the process of office...
Read More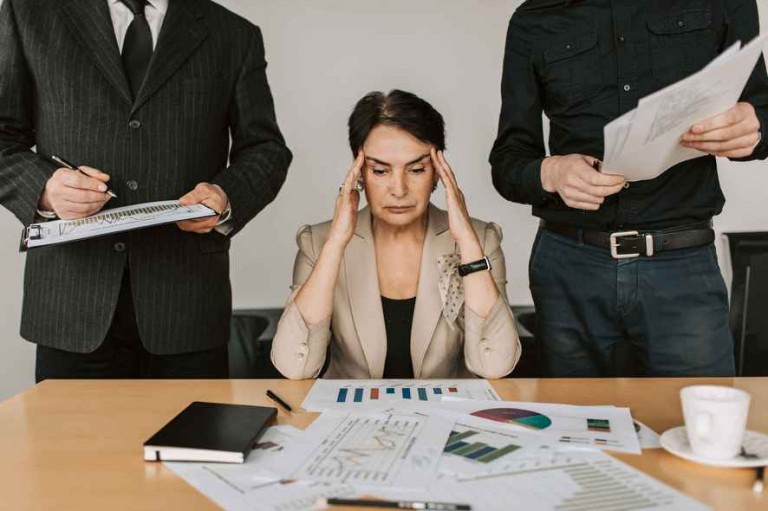 Posted on May 9 2023
How to balance budget and workspace needs when searching for an office
The best office space can pay itself back in no time. A functional office space makes employees more productive and happier. But lovely...
Read More