Office Space in Marylebone
History of Marylebone
The history of Marylebone stretches back to the Normandy era when it consisted of two manors: Tyburn and Lilestone. While the names and ownership may have changed, there are still two main estates who own the area, now divided between The Howard de Walden Estate and the Portman Estate.
Henry VIII was renowned for his love of hunting and used the area for his favourite pastime in what we now call Regents Park – one of only eight Royal parks in London. Over the years Marylebone has remained an area of immense historical and cultural interest to those who live in and around the capital marking it out as one of the most distinguished districts in London.
Overview of Marylebone
Marylebone is located in the borough of Westminster, only a short distance away from the bustle of the West End and Oxford Street. Filled with a number of exclusive premium brands and boutique stores, Marylebone High Street is one of the most popular destinations for shoppers who prefer to browse in the more high-end part of town.
Baker Street is, of course, home to the famous fictional sleuth Sherlock Holmes and the private sector of the medical industry have established themselves in areas such as Harley Street, Wigmore Street, Duke Street and Gloucester Place.
Offices to Rent in Marylebone
One of the main reasons Marylebone remains such a popular choice for business owners is its centralised position in London, providing great transport links and access to other commercial districts. Having a W1 postcode attached to the office address also adds an instant level of credibility and impresses both existing clients who can view the growth of the business and potential new customers.
The Georgian and Victorian architecture characterises many of the buildings in Marylebone and offer businesses the chance to operate in stylish surroundings in prestigious addresses. Cavendish Square and Portman Square are one of the quieter offshoots from Oxford Street and is also where a number of modern offices have been constructed in recent years.
Aside from the medical clinics that provide a host of private based health services to a certain calibre of clientele, there are also a number of legal firms operating in Marylebone. With Mayfair also only a short distance away, along with Paddington, service providers in the area are able to take advantage of the interconnected locations to quickly develop and expand on their customer base.
A vast array of serviced offices, managed offices and conventional spaces are available to rent. The variety has increased dramatically over the past decade thanks to the lifting of many of the historic building restrictions that were once common place. For start-ups and growing businesses looking to secure an address in this exclusive part of London, Marylebone offers solid opportunities at prices cheaper than nearby Mayfair, with many different styles of serviced offices to choose from, all available to rent on all-inclusive flexible terms.
Facilities in Marylebone
Much has changed in Marylebone since the 00s thanks to the arrival of premium brands and an overall rejuvenation of the area. It long been felt that the district was in need of an update and had become something of a relic, and now any number of exclusive restaurants and bars operate in the area. Michelin Star restaurants such as Texture, L'Autre Pied and Locanda Locatelli can be found nearby, surrounded by popular cocktail and wine bars.
Being so close to the West End means the entertainment centre of the capital is only ever a few stops away on the tube, or a short distance on bus. The three main gyms in the area are PureGym, Third Space and BXR, for professionals who need to burn some extra calories before or after work. During summer and spring, Hyde Park and Regents Park are a short walk away for anyone needing a break from their desk.
Marylebone Transport
Being in central means that Marylebone provides fantastic transport links around the city, the UK and into Europe. St. Pancras hosts a Eurostar terminal and a wide range of National Rail links, along with Kings Cross next door.
Marylebone station itself provides British Rail connections, as well as the underground station on the Bakerloo Line which is only two short stops away from Oxford Street, while also connecting to Charing Cross and Waterloo train stations for those commuting in from south of the river.
There are plenty of buses arriving into the area on a regular basis for anyone living a short distance away. Due to its central London position, Marylebone is in the congestion zone and a controlled parking zone. Q-Park and NCP car parks are available nearby but spaces are extremely limited.
Featured offices in Marylebone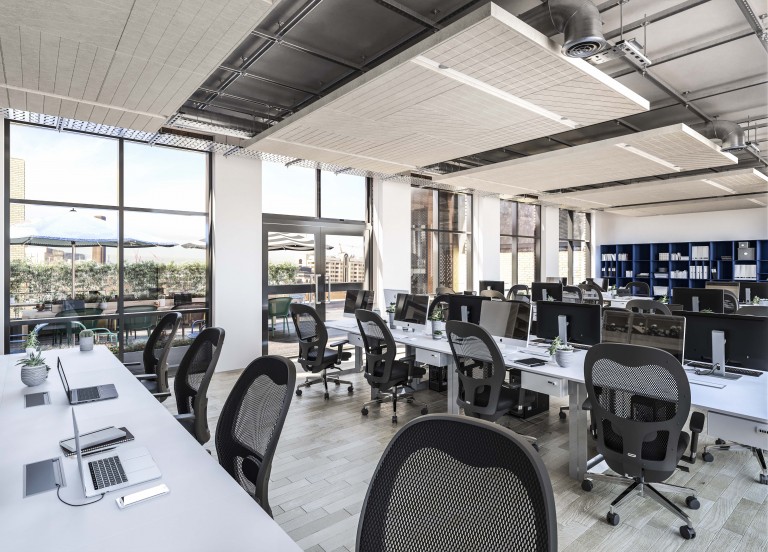 Posted on February 5 2019
Does My Business Need Flexible Office Space?
There are many benefits for businesses to choose a flexible office but the truth is, any business, from start-ups and growing SME's to...
Read More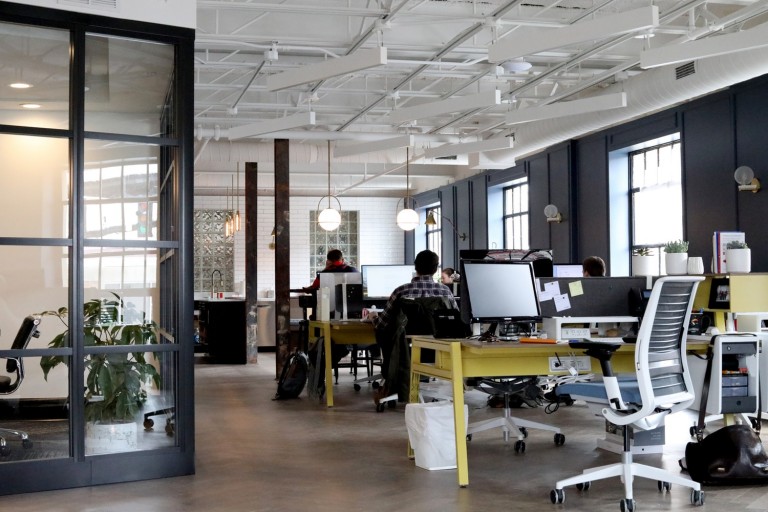 Posted on January 21 2019
What Is A Serviced Office?
Demand for Serviced offices across the UK is at an all-time high following exponential growth across the flexible workspace market, with an...
Read More