Office Space in Kings Cross & Euston
Working in Euston
Just over half a mile separates Euston with King's Cross to the East and Fitzrovia to the West. Euston has benefitted heavily from the ongoing King's Cross redevelopment, with many high profile companies including Google, Facebook, Universal Music, Aegis, Debenhams, Louis Vuitton and The Guardian Group all taking office space in King's Cross.
Average price ranges for Euston offices
Below represents the type of prices you can expect to pay when moving your business into King's Cross and Euston.
| | |
| --- | --- |
| | Average Price |
| Host Desk | £175 - £300 |
| Private Desk | £250 - £400 |
| Private Office | £400 - £850 |
Price comparison for neighbouring areas
King's Cross and Euston fair reasonably well price wise against surrounding areas too:
| | | | |
| --- | --- | --- | --- |
| | Hot Desk | Fixed Desk | Private Office |
| King's Cross | £200-£350 | £250-£400 | £400-£850 |
| Fitzrovia | £250-£350 | £300-£500 | £425-£900 |
| Bloomsbury | £175-£300 | £250-£400 | £400-£750 |
| Marylebone | £200-£300 | £350-£400 | £450-£800 |
| Camden | £150-£200 | £200-£400 | £350-£600 |
Offices to Rent in Euston
The demand continues to grow for both large and smaller businesses looking to rent office space in Euston, with it's proximity to the Fitzrovia, Tottenham Court Road and King's Cross being a driving factor, as well as the excellent transport links available at Euston and Euston Square stations.
Regent's Place just off Euston Road is a 13 acre development that features premium quality office space for start-ups, growing SME's and established businesses looking to expand. A number of corporate buildings are also located nearby and provide good access to the West End.
The changes in the area have meant the demand for renting Euston office space has risen exponentially in recent years. There is strong selection of serviced offices in Euston, all with a modern, contemporary fit-out and all situated within walking distance of Euston station. There are also a vast array of other flexible workspace opportunities available, including coworking space available on monthly memberships and self-contained managed office space for larger occupiers. Down the road in King's Cross similar flexible office spaces are available among many of the new developments, often occupied by freelancers, start-ups and growing SME's within the tech, creative and recruitment sectors.
What type of businesses set-up in Euston?
Occupation of Euston offices is not necessarily dominated or synonymous by one particular sector, as many other London locations are. The area is frequented by business of many different sectors including: recruitment, finance, property and media. There is also a large number of occupiers who have headquarters in other part of the UK but rent serviced offices in Euston to ensure a London base while maintaining easy access, with London Euston offering rail links to much of the UK.
A handful of the most notable names in King's Cross and Euston include:
Google
Guardian Media
Veolia
Auto Trader Group
Macmillan Publishers
Facilities in Euston
The ongoing regeneration of the area means that continued investment into the supporting infrastructure makes King's Cross and Euston one of the best areas in London to work in.
Where can we have a business lunch?
With the influx of new commercial properties and businesses to occupy them, this has been quickly followed by a growth of fantastic lunch spots and restaurants in and around the area.
Supawan is a popular Thai restaurant located just around the corner from King's Cross station itself. It has picked up consistently good reviews and is ideal for hosting business lunches. Granger & Co. is an Australian restaurant that serves up fresh, global cuisine to suit almost everyone. For something a little more Mediterranean based try out Camino which offers a delicious range of tapas. Alternatively, pop into St Pancras station to enjoy the Italian delights of La Regina.
Where can we network with local businesses?
One of the first things on the agenda of any business moving into a new area is to establish contacts and connections with likeminded companies – and there's certainly no shortfall in that department in King's Cross and Euston.
Women in Business Network are well established right across the capital and it's no different here, with regular monthly meetings welcoming newcomers and established members. Fabulous Women & Marvellous Men Kings Cross works on a similar basis hosting regular events for the local business community. Urban Partners for King's Cross aims to help build a strong business network within the surrounding area.
Where can my employees be healthy?
As it stands, many of the more established gym brands aren't present in King's Cross and Euston – perhaps because many have facilities located in nearby areas. Which is not to say there is a shortage of places for employees to work out after a hard day at the office.
MW5 Fitness run a host of classes and fitness clubs, including their 5k run club, bootcamp and personal training plans to get you into top shape. If Pilates is more their thing, then Moss Pilates is the perfect place to stretch and limber up. Frame King's Cross covers yoga, boxing, Pilates and more, while Urban Kings is the place to go to sharpen up their martial arts skills.
Where can my employees have fun?
It almost goes without saying that employees will want to let their hair down and explore the local area to see what it has to offer. Harry Potter fans will probably want to spend hours down at Platform 9 ¾ which is situated in King's Cross station itself. Avid readers can literally get lost for months trawling through the millions of books held at the British National Library. Camley Street Natural Park is a lovely reserve away from the hustle and bustle of the nearby streets.
In terms of bars, pubs and places to eat, the list of venues continues to grow by the month. Kerb in Granary Square is home to some of the best street food anywhere in London. Simmons Bar is a cosy and always popular drinking spot for local workers, while The Racketeer is a classy cocktail bar with a great selection on offer.
History of Euston
The history of both Kings Cross and Euston have remained intrinsically linked to the large railway stations that dominate the districts. St Pancras lock in Kings Cross also harks back to Roman times when the canal was used for trade and remains connected to the Grand Union Canal, while also connecting the rivers that pass from the West of the city through to east London.
Euston Station was originally opened in 1837 and was London's first mainline station, before being rebuilt in the 60s to accommodate the electrification of the West Coast Mainline. Aside from a few office blocks and a bus terminal positioned at the front, there has been little change to the layout and design since then, despite its importance to the rail network.
Euston Transport
There are few places in London as well connected in terms of travel as Kings Cross and Euston. As two of the busiest train stations in London, they are both complemented by underground stations on the northern line, with Euston also served by the Victoria Line and Kings Cross connected to the Piccadilly, Hammersmith & City and Circle Lines, as well as the Thameslink. St Pancras International is also located in-between both stations, making it easy for business travellers.
If you need to get to Stratford International, then set aside 45-60 minutes travel time to get there. In terms of airports, Gatwick will take over 2 hours by road, while Heathrow is a little closer, requiring a journey of around 80 minutes.
Featured offices in Euston & Kings Cross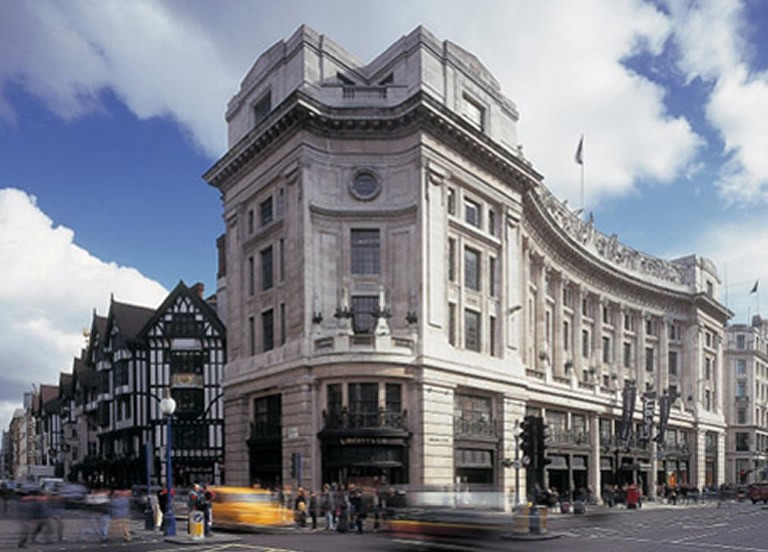 Posted on July 22 2019
Leading flexible workspace operator acquires two new buildings to its London portfolio
One of London's leading flexible workspace operators, The Office Group, has announced the acquisition of two prominent buildings in...
Read More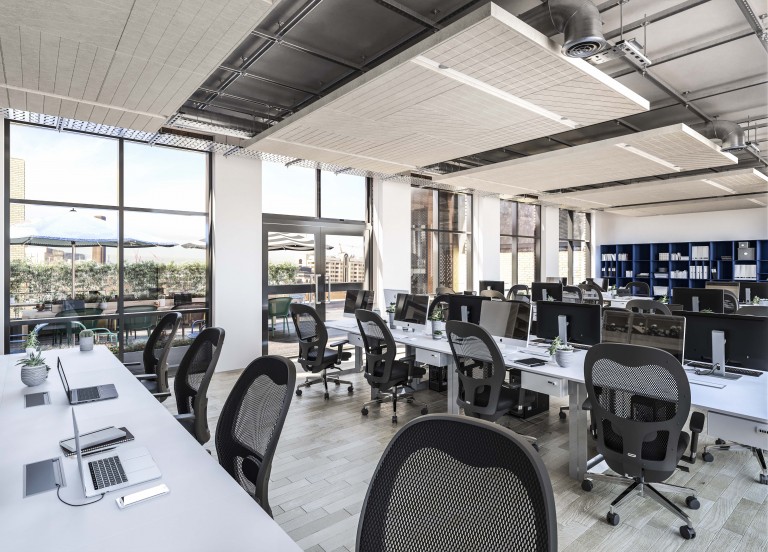 Posted on February 5 2019
Does My Business Need Flexible Office Space?
There are many benefits for businesses to choose a flexible office but the truth is, any business, from start-ups and growing SME's to...
Read More