Office Space in Kings Cross & Euston
History of Kings Cross & Euston
The history of both Kings Cross and Euston have remained intrinsically linked to the large railway stations that dominate the districts. St Pancras lock in Kings Cross also harks back to Roman times when the canal was used for trade and remains connected to the Grand Union Canal, while also connecting the rivers that pass from the West of the city through to east London.
Euston Station was originally opened in 1837 and was London's first mainline station, before being rebuilt in the 60s to accommodate the electrification of the West Coast Mainline. Aside from a few office blocks and a bus terminal positioned at the front, there has been little change to the layout and design since then, despite its importance to the rail network.
Overview of Kings Cross & Euston
A distance of just over half a mile separates Kings Cross and Euston train stations, with the recently refurbished St Pancras International situated in between. The ongoing redevelopment of Kings Cross and Euston has continued to bring the area into the 21st century, welcoming a host of high profile companies including Google, Facebook, Universal Music, Aegis, Debenhams, Louis Vuitton and The Guardian Group. Eurostar connections have transformed it into a prime area for international trade with commercial links extended throughout mainland Europe for companies located there.
Offices to Rent in Kings Cross & Euston
3.4 million sq. ft. of new workspace has been established in King Cross, across a total of 19 new office blocks. This has attracted some of the world's largest companies who have been quick to realise the potential the area now possesses. The demand is growing across the board for both large and smaller companies, dramatically increasing the opportunities available to the local business community.
Regent's Place just off Euston Rd is a 13 acre development that features premium quality office space for start-ups and businesses looking to expand into larger premises. A number of corporate buildings are also located nearby and provide good access to the West End, while also remaining just out of reach from the faster pace of the West End.
The changes in the area have meant the demand for office space has risen considerably in recent years. Euston is renowned for providing a strong selection of serviced offices in and around the station, along with a vast array of other flexible workspace opportunities, including coworking offices and meeting rooms, as well as self-contained managed office space for larger occupiers. Down the road in Kings Cross similar flexible office spaces are available among many of the new developments, often occupied by freelancers, start-ups and growing SME's within the tech, creative and recruitment sectors.
Much of the old Kings Cross area was characterised by its traditional, icon architecture. Where possible this has remained in place to integrate its history into the transformation currently taking place. Set alongside the many modern buildings and structures that continue to appear throughout Euston and Kings Cross it has become one of London's most exciting business hubs.
Facilities in Kings Cross & Euston
Professionals who are contemplating the idea of living closer to work will also discover hundreds of new homes that make up an integral part of the Kings Cross redevelopment. The new quarter also features 26 acres of parks, squares and open spaces, providing a chance to step out of the office for a break during or after working hours.
Regents Park is located in Euston, which is one of only eight Royal Parks in London. It proves to be an immensely popular spot during the warmer months of the year as does the nearby London Zoo and Madam Tussauds.
Due to its close proximity to the West End, Euston itself isn't well known for its food and drink spots but workers will be spoilt for choice after a short 15-20 walk towards Goodge Street and beyond. Kings Cross has a growing selection of restaurants and bars, offering a broad palette of cuisines. As you would expect with its rapidly growing commercial sector, there are a number of nearby gyms available to use throughout the working week.
Kings Cross & Euston Transport
There are few places in London as well connected in terms of travel as Kings Cross and Euston. As two of the busiest train stations in London, they are both complemented by underground stations on the northern line, with Euston also served by the Victoria Line and Kings Cross connected to the Piccadilly, Hammersmith & City and Circle Lines, as well as the Thameslink.
This makes the process of commuting easy for workers in the area, while opening up businesses to the rest of the country to develop commercial opportunities, along with Eurostar trains heading across into mainland Europe. The always busy Euston Road makes it easy to journey into the area by car with main parking found at the stations, although these tend to be exceptionally busy, and a number of small garages are located nearby.
Featured offices in Euston & Kings Cross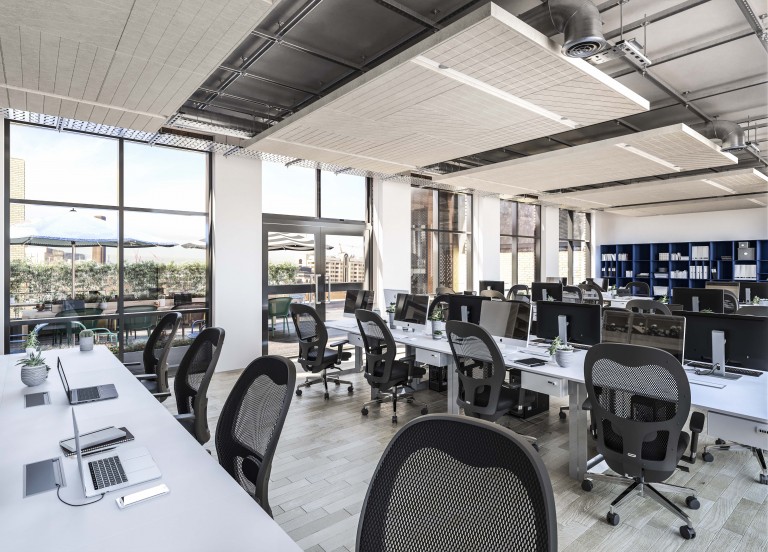 Posted on February 5 2019
Does My Business Need Flexible Office Space?
There are many benefits for businesses to choose a flexible office but the truth is, any business, from start-ups and growing SME's to...
Read More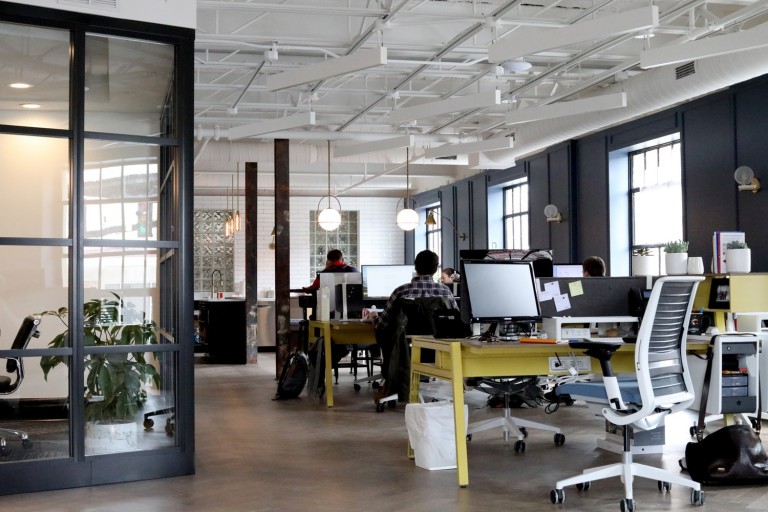 Posted on January 21 2019
What Is A Serviced Office?
Demand for Serviced offices across the UK is at an all-time high following exponential growth across the flexible workspace market, with an...
Read More