Office Space in Midtown
History of Midtown
The term 'Midtown' has been used to describe the area between the West End and the City since the tail end of the 00s. King's Cross, Holborn, Chancery Lane, Farringdon, Clerkenwell and Fleet Street are the areas that fall under this title which has slowly gained popularity as the years have progressed.
The legal sector has remained a constant in the area, while Fleet Street still remains synonymous with the press, even though much of the industry left in the 80s to set-up cheaper premises elsewhere. Over the years it has developed into a bustling business hub that now plays a key role in the financial success of the capital, with businesses from broad range of industries working side-by-side.
Overview of Midtown
With the Royal Courts of Justice and the Inns of Court all located near to Fleet Street, the long traditions of the legal trade continue to be applied by the many solicitors and barristers who operate nearby. Their chambers are found in some of the tight alleyways that divert from Chancery Lane or Fleet Street, with more situated in and around Grays Inn Square just a short distance away from the ITN building.
Warner Bros are another significant media company found just along Theobalds Road and Sainsburys have based their headquarters in Chancery Lane for quite some time. Nearby the famous Hatton Garden maintains its positions as the home of the jewellery trade in the London and the UK.
Offices to Rent in Midtown
Midtown provides good coverage of office stock, ranging from coworking spaces and private serviced offices for any sized business seeking a short-term contract, to a more traditional leased office space for businesses looking to commit for 5 years or longer. Traditional buildings characterise the area along Fleet Street, and Farringdon features a number of warehouse spaces that are now home to an increasing number of creative and media firms working within the renovated interiors.
In and around Holborn there is a healthy architectural mixture of buildings with traditional facades and more contemporary designs. This remains one of the busiest parts of Midtown due to its close proximity to Tottenham Court Road and Oxford Street which are both only a short distance away.
The cost of renting office space in Midtown tends to be cheaper compared to the West End or the City, with serviced office space providing the best solution for start-ups and growing SME's, as well as an increasing number of large businesses who are keen to take advantage of the flexibility on offer. The location itself positions professionals in an ideal spot enabling access to the financial or entertainment districts extremely easy for appointments and meetings.
The number of coworking spaces in Holborn and across Midtown continues to grow, providing a fantastic central London location for freelancers and start-ups to base themselves. Serviced offices in Midtown tend to be the best option that keeps overheads low and costs manageable, with offices of various sizes available to accommodate businesses of any size and budget, available on all-inclusive, flexible terms.
The popularity of Midtown within the commercial sphere continues to grow providing new opportunities for existing and newcomers to the area.
Facilities in Midtown
There is no shortage of places to eat in Midtown with any number of well-known eateries and lunch spots doing a roaring trade throughout the week. For something a little more refined in the evening there is Gaucho in Chancery Lane, Kimchee and Mirror Room in Holborn, and the Holborn Dining Room & Delicatessen which serves up traditional British food. Leather Lane market in Chancery Lane is also a great spot to pick up exciting and fresh street food.
Tradition pubs like the Ship Tavern and Ye Olde Mitre (built in 1546) are found nearby to Scarfes Bar and Kanaloa London serving up the very latest cocktails. A good selection of gyms including Gym Box, Virgin, Fitness First and YMCA keep local workers fit and trim before, during and after working hours. There are plenty of high street retail stores including names such Mulberry, Paul Smith, Apple and more nearby.
Midtown Transport
Getting around by British Rail and underground is made easy right across Midtown. Farringdon features one of London's busiest train stations, with thousands of commuters catching direct or connecting trains. Blackfriars provides alternative routes, while City Thameslink brings professionals in directly from the north, south and south east regions.
Holborn and Chancery Lane gives direct access to the Central Line which provides simple connections to the other main lines on the underground network. Traffic nearer to Holborn can sometimes be slow and on-street parking expensive and hard to come by. There are not many garages nearby either, with NCP Car Park London Farringdon and CCS Parking in Bloomsbury the best options available.
Featured offices in Midtown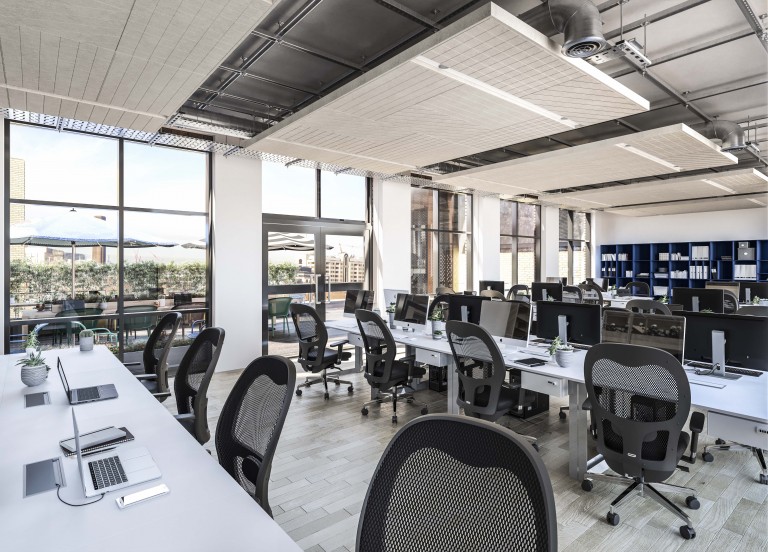 Posted on February 5 2019
Does My Business Need Flexible Office Space?
There are many benefits for businesses to choose a flexible office but the truth is, any business, from start-ups and growing SME's to...
Read More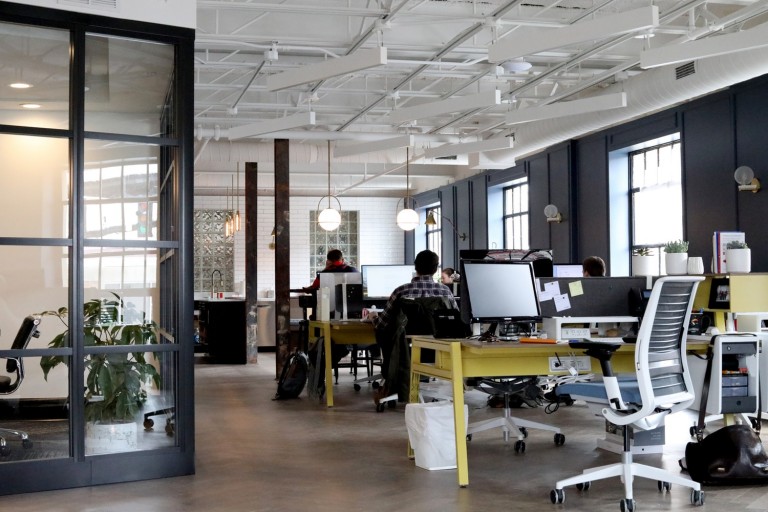 Posted on January 21 2019
What Is A Serviced Office?
Demand for Serviced offices across the UK is at an all-time high following exponential growth across the flexible workspace market, with an...
Read More